by Jack Burns, The Free Thought Project: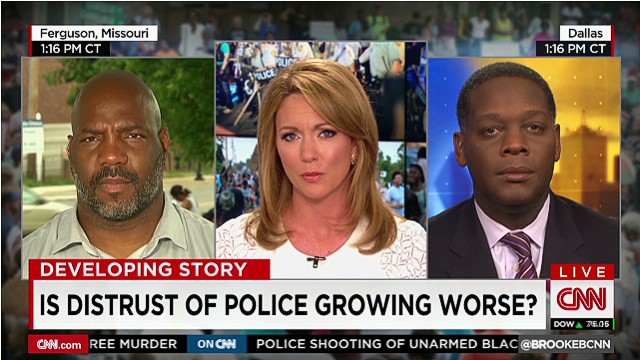 Michigan cops arrest a youth for riding a bicycle then arrest his friend when he questions why, and threatens to arrest others if they "run their mouth."
Niles, MI — When the Niles skate park was built, according to some residents, the impression they got from the fundraisers put in place to help construct it, was that bicycles would be allowed. The town reportedly sold t-shirts with bikes on the front to help construct the skatepark. But after construction, somewhere along the way, bikers became an unwelcome presence at the town's skatepark — so police were called in.
Both Skateboarding and BMX biking are Olympic sports, and any town should be proud of having a teenage population desiring to pursue their sport, possibly even making it to the Olympics. But not Niles. Biking in the skatepark isn't wanted, and offenders are often given hundreds of dollars in tickets with one resident reporting saying he'd amassed nearly $700 in fines for skating and biking infractions.
Evidence of just how serious the apparent aggravation bikers pose to police was documented last week when two young men (one a minor) were arrested by Niles police. According to an email we received from Niles Police Chief Jim Millin, "Ofc. Daniel observed a subject riding a bike inside the skatepark which is a violation of skatepark rules."
When Ofc. Daniel attempted to make contact with the young man about removing his bike from the skate park, "he (the minor) and another subject identified as Mr. Fedak began yelling and cursing loudly creating a disturbance."
Chief Millin said, "There were other people using the skatepark, many of which were children and young adults. Both subjects were warned to stop their disturbances but continued. Mr. Fedak was identified as being an adult while the other subject was a 14-year-old minor. Mr. Fedak was arrested for disturbing the peace and the minor was turned over to his parents. Mr. Fedak posted a $50.00 bond and was released."
Both officers are veteran police officers with Chief Millin saying, "Ofc. Daniel has been with the department for 10 years and Lt. Fitz was with the department for 27 years (since retired)." Apparently Lt. Fitz is working while in retirement it seems, which is commonplace for pensioned officers who want to stay busy.
Haley Textor, Fedak's girlfriend, recorded the drama on her cell phone as her friends were being arrested at the skatepark for biking and asking questions. From the video, the teens can be heard discussing how a young man was arrested, and placed in the back of a squad car, seated next to the cop's aggressively barking attack dog, with only a divider separating the two. Textor wrote in her Facebook post describing the incident.
So today the cops came and arrested someone for being on there bike and Gibby politely asked them why they were arresting the boy. So they arrested Gibson for "disturbing the peace" which first they didn't read him his Miranda rights. Second they said that if you talk back you will also get arrested which is against freedom of speech.
After Fedak says he asked the cops why his friend was being detained, he too was arrested. The unidentified officer asked Fedak how old he was, to which he replied, "17." The officer then told him he was going to jail for "obstructing his investigation" and "disturbing the peace", which is in line with what Chief Millen told us.
But it's what one of the officers said which has some questioning if the youths' freedom of speech may have been infringed upon. The police officer told the watching crowd of teens, "Let me remind you, anybody else who wants to run their mouth is going to have the same thing happen to them." It's unclear as to what the officer was referring. Was he speaking of the allegations of using profanity, or was he discussing simply challenging their authority? Those questions remain unanswered.
Read More @ TheFreeThoughtProject.com
Help us spread the ANTIDOTE to corporate propaganda.

Please follow SGT Report on Twitter & help share the message.