by Matthew Boyle, Breitbart: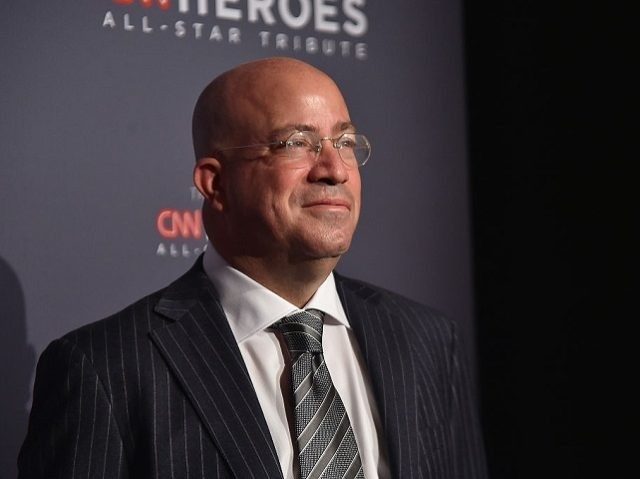 The "very fake news" scandal that is engulfing CNN inside and outside the left-wing network now reaches its highest levels as even CNN president Jeff Zucker is personally involved in the internal investigation into a now-retracted hit piece, sources inside CNN with direct knowledge confirmed to Breitbart News.
Meanwhile, Senate Democrats find themselves on the hot seat as insiders point to leftist staff for members like Sens. Elizabeth Warren (D-MA) and Kamala Harris (D-CA) as being responsible for the thinly-sourced hit piece. Staff for Harris deny any involvement, but Warren staff have not responded.
New: Source close to CNN says retracted story was "massive, massive fuck up and people will be disciplined" https://t.co/C49EJq7Iev

— Jon Passantino (@passantino) June 25, 2017
More: CNN President Zucker and head of HR are "directly involved" in investigation into how the story was handled https://t.co/C49EJq7Iev

— Jon Passantino (@passantino) June 25, 2017
Deleting stories without explanation is considered a serious lapse of journalistic ethics," Passantino and Jim Dalrymple wrote for BuzzFeed on Saturday. "Other outlets, including BuzzFeed, have faced considerable criticism and embarrassment for deleting content. And while CNN deleted its story, a cached version was still available online because nothing ever truly disappears on the internet."
CNN has still not officially confirmed to anyone key details about what happened, despite being asked by both Breitbart News and BuzzFeed News, among others.
In addition to Breitbart News' independent investigation that forced CNN's retraction, sources close to Trump ally Anthony Scaramucci—one of the Trump associates targeted by CNN in the fake hit piece that inaccurately linked him to a Russian investment fund—confirm that he aggressively pushed back behind the scenes. Within hours of CNN posting the story Thursday evening, Scaramucci had assembled a legal, public relations, and rapid response team, the sources say, which terrified CNN since it knew the story was not solid.
Scaramucci has accepted CNN's apology, taking the high road as the network withers under scrutiny. But he did tell Fox News' Howard Kurtz, himself a former CNN anchor, that he was "disappointed" CNN ran the story in the first place since it was a "lie."
Kurtz served as the anchor of CNN's Reliable Sources program for more than a decade before he moved to Fox News, and his successor in the CNN show Brian Stelter has emerged as one of CNN's most ardent defenders while Kurtz and other ex-CNN current Fox News reporters like Ed Henry regularly criticize CNN's heavily anti-Trump bent.
On Kurtz's Media Buzz Fox News program on Sunday morning, he and Henry bashed CNN's chief White House correspondent Jim Acosta—an eventual successor of Henry, who once held that job—for whining that the White House has moved press briefings off television cameras. They said television personalities, especially attention seekers like CNN's Acosta, seek to use on-camera briefings to advance their careers and get famous by picking fights with White House staff rather than as a tool for journalism.
Stelter, like Zucker, has found himself in the hot seat as this scandal engulfs CNN, a network President Trump has identified as pushing "very fake news." Stelter has been unwilling for months to appear on Breitbart News radio on SiriusXM when asked if he would do so to publicly defend CNN, refusing yet again to appear on the program this weekend as this scandal consumes the network. While Stelter did tweet about the retraction on Saturday, he has not been aggressively reporting on CNN's mistakes here–not mentioning it again since that original Tweet.
Help us spread the ANTIDOTE to corporate propaganda.

Please follow SGT Report on Twitter & help share the message.