by David Stockman, via Lew Rockwell: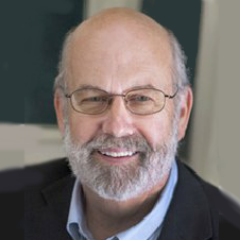 "They made up a phony collusion with the Russians story, found zero proof, so now they go for obstruction of justice on the phony story. Nice … You are witnessing the single greatest WITCH HUNT in American political history – led by some very bad and conflicted people!"
The Donald has never spoken truer words but also has never sunken lower into abject victimhood. Indeed, what is he waiting for—– handcuffs and a perp walk?
Just to be clear, "he" doesn't need to be the passive object of a "WITCH HUNT" by "they".
If Donald Trump had any kind of presidential strategy and propensity to take command, he would have had all the intercepts of Russian chatter gathered up weeks ago. He would then have had them declassified and made public, even as he launched a criminal prosecution against Obama's hit squad—-John Brennan,
Susan Rice and Valerie Jarrett—for illegally unmasking and leaking classified information.
Such a course of action would have crushed the Russian interference hysteria in the bud.
At bottom, the latter was a rearguard invention of the Deep State and Democratic partisans. They became literally shocked and desperate for a scapegoat early last fall by the prospect that the unthinkable was happening.
Namely, the election by the unwashed masses of an outsider and insurrectionist who could not be counted upon to serve as a "trusty" for the status quo; and whose naïve but correct instinct to seek a rapprochement with Russia was a mortal threat to the very modus operandi of the Imperial City.
Moreover, from the very beginning, the Russian interference narrative was rooted in nothing more than standard cyber noise from Moscow that pales compared to what comes out of Langley (CIA) and Ft. Meade (NSA). And we do mean irrelevant noise.
After all, it didn't take a Kremlinologist from the old Soviet days to figure out that Putin did not favor Clinton, who had likened him to Hitler. And that he welcomed Trump, who had correctly said NATO was obsolete, that he didn't want to give lethal aid to the
Ukrainians, and had expressed a desire to make a deal with Putin on Syria and numerous other areas of unnecessary confrontation.
So let's start with two obvious points. Namely, that there is no "there, there" and that the president not only has the power to declassify secret documents at will but in this instance could do so without compromising intelligence community (IC) "sources and methods" in the slightest.
The latter is the case because after Snowden's revelations in June 2013, the whole world was put on notice—and most especially Washington's adversaries—–that it collects in raw form every single electronic digit that passes through the worldwide web and related communications grids. It boils down to universal and omniscient SIGINT (signals intelligence), and acknowledgment of that fact by publishing the Russia-Trump intercepts would provide new knowledge to exactly no one.
Nor would it jeopardize the lives of any American spy or agent (HUMINT); it would just document the unconstitutional interference in the election process that had been committed by the US intelligence agencies and political operatives in the Obama White House.
Yes, we can hear the boxes on the CNN screen harrumphing and spinning noisily that declassifying the "evidence" would amount to obstruction of justice! That is to say, since Trump's "crime" is axiomatic (i.e. his occupancy of the Oval Office), anything that gets in the way of his conviction and removal therefrom amounts to "obstruction".
Given that he is up against a Deep State/Dem/Neocon/ mainstream media prosecution, the Donald has no chance of survival short of an aggressive offensive of the type described above.
But that's not happening because the man is clueless about what he is doing in the White House and is being advised by a cacophonous coterie of amateurs and nincompoops. So he has no action plan except to impulsively reach for his Twitter account.
Help us spread the ANTIDOTE to corporate propaganda.

Please follow SGT Report on Twitter & help share the message.