by Theodore Butler, Silver Seek: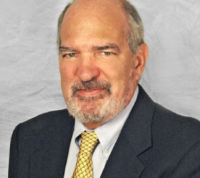 I was shocked by Friday's announcement by the CFTC of an order and simultaneous settlement of manipulation charges in COMEX gold and silver futures. I first saw it in a Zerohedge article and subsequent articles on Bloomberg and in the Wall Street Journal, but all those accounts were somewhat off target compared to the CFTC announcement itself. This was one of those rare cases where the source announcement was much clearer than the articles describing it. I would ask you to take the time to read and reread the actual announcement from the CFTC, including both the press release itself and the complete order.
http://www.cftc.gov/PressRoom/PressReleases/pr7567-17#PrRoWMBL
http:[email protected]/documents/legalpleading/enfdavidlieworder060217.pdf
In essence, for the first time in history, the Commodity Futures Trading Commission has brought charges against someone for manipulating the gold and silver markets exactly in the manner I have described for decades. This is so astounding on its face, that I hardly know where to begin. In addition, I am writing this less than 24 hours after reading the announcement, so I reserve the right to alter my opinion as time evolves. But there is much to say at this point.
While it is true that the agency brought these charges against a former junior trader of an unnamed foreign bank (said to be Deutsche Bank), the price manipulation occurred during the time of the CFTC's infamous five-year formal silver investigation. You'll remember that the original investigation by its Enforcement Division previously concluded that there were no manipulation charges worthy of pursuing. Clearly, something changed the CFTC's mind. Also, please note that all the alleged price manipulation took place on the cesspool also known as the COMEX and not on any of the foreign exchanges often bandied about.
Further, as the press release makes abundantly clear, this is no one-off by the agency. I don't think I am exaggerating in the slightest to say that the press release reads more like an open solicitation for others to step forward to provide information pertaining to COMEX gold and silver futures manipulation. Again, please read the documents. I don't know what I am more shocked by – the announcement of manipulation in COMEX gold and silver futures or the very obvious intent by the Commission to pursue this further.
As for what persuaded the Commission to, effectively, change its mind about a precious metals manipulation centered on the COMEX, I don't know where to start, since I have been petitioning the CFTC for decades about this very matter. But this isn't about me and instead involves the long term occurrence of the most serious market crime possible – price manipulation. So let me put this on fast-forward in trying to explain why the CFTC chose now to wake up to a manipulation it should have seen more than 30 years ago, when I first began to petition the agency about a COMEX silver manipulation. I think it has to do with one man (not me).
A little less than two months ago, I took the occasion of two new appointments at the CFTC to petition the agency again to intervene in the ongoing silver manipulation and I also asked others to write in as well. I did so on these pages and in a public article, titled "Another Opportunity". Once again, I thank the many hundreds of readers that took the time to write to the agency.
http://silverseek.com/commentary/another-opportunity-16489
Unless I'm badly misreading what is occurring, it looks to me as if our collective efforts may have finally paid off. If you read the CFTC's press release, you'll undoubtedly note that the official quoted is James McDonald, the new Director of the Enforcement Division and one of the two new officials we wrote to. In addition, I also send McDonald all my articles, as I have always done with past Enforcement Directors.
In a subsequent article (on April 19), I wrote how I had received private comments attesting to McDonald's high level of integrity and hoped out loud that he might be the one to break away from the Commission's prior recalcitrance for seeing the silver manipulation as it really was. Again, unless I'm mistaken badly, my hopes may have been fulfilled.
When I decided to write to the CFTC, yet again, on the occasion of the new appointments, I had three potential outcomes in mind. The first was that nothing much would change, meaning the new appointments would quietly fall into line with the previous position that no manipulation existed or could possibly exist in COMEX silver. In that case, we would all be out the time it took to write to the agency, not a particularly serious downside.
I also thought it possible that if a new high-level CFTC appointee became convinced of the merits of my allegations and saw that he was up against an agency that should, but wouldn't address this most serious matter, that someone with a high level of integrity might quickly resign his position. It wasn't my primary goal to back an honest man into a corner, but hey, I wasn't causing the manipulation, nor did I have anything to do with anyone being appointed.
Finally, I thought that if an honest man did become convinced that my allegations had merit and decided not to resign, but instead live up to the deep responsibilities entrusted to him, then that man would endeavor to do the right thing. And truth be told, I thought that should this be the outcome, then there would only be a fairly short period of time before that would become apparent, something like a month or two. After all, how long would an honest man wait before acting against the most serious market crime possible that was in conflict with the agency's prime mission? I would submit that James McDonald is that honest man and yesterday's press release certifies that.
Not for a minute do I think that yesterday's case against the junior trader was initiated after McDonald's appointment, as such cases necessarily involve long lead times. What I am suggesting is something else – yesterday's announcement would have never taken place were it not for McDonald. That's because the announcement was shocking and not in keeping with prior agency findings; it was either bring the case or McDonald was out of there. Further, the announcement was more of an open invitation for others to step forward to drive an investigation into silver manipulation than it was anything else.
Help us spread the ANTIDOTE to corporate propaganda.

Please follow SGT Report on Twitter & help share the message.