by Michael Snyder, End Of The American Dream: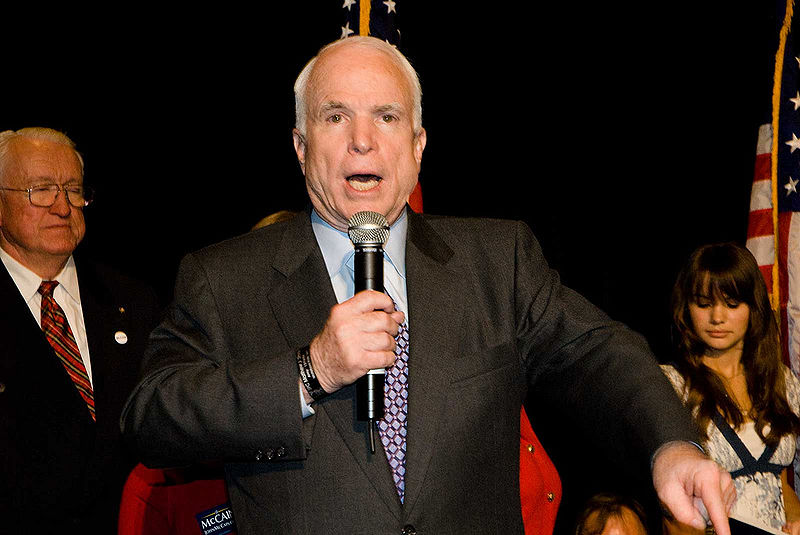 Does America really need a permanent ruling class of career politicians? According to Real Clear Politics, right now Congress has an average approval rating of just 18.8 percent. It is an institution that is dominated by politicians that are able to keep winning elections over and over again because they are extremely good at raising money. And our permanent ruling class of politicians has learned that it greatly pays to pander to the special interests and the wealthy donors that are able to inject large amounts of cash into their campaigns. This incestuous system produces many incumbents that are almost unbeatable, and the result is that some of these Congress critters end up staying in Washington much, much longer than they should.
On Thursday, we witnessed a perfect example of this. Senator John McCain's incoherent questioning of James Comey got so much attention on social media that USA Today did a whole story about it…
The Arizona Republican spent most of his allotted time for questioning Comey to ask about the FBI investigation into Hillary Clinton's use of a private email server while she was secretary of State. But his questioning wasn't exactly coming out in the most coherent manner.

"So she was clearly involved in this whole situation where, fake news — as you just described it, is a big deal — took place," McCain said, referring to Clinton. "You're going to have to help me out here. In other words, we're complete, the investigation of anything former Secretary Clinton had to do with the campaign is over, and we don't have to worry about it anymore?"

Comey replied, "I'm a little confused, senator."
I would have been confused too.
No matter what you may think of McCain, it is clear that his ability to think clearly has gone way downhill. In the aftermath of the hearing, McCain released a statement in which he blamed his incoherence on staying up late to watch baseball games…
"I get the sense from Twitter that my line of questioning today went over people's heads. Maybe going forward, I shouldn't stay up late watching the Diamondbacks night games."
Of course there are many Democrats that are in the exact same boat. For some reason, House Minority Leader Nancy Pelosi has a really hard time remembering Donald Trump's name…
For at least the third time, House Minority Leader Nancy Pelosi referred to the current president as George W. Bush.

Talking about her battles with Republicans over abortion, Pelosi said, "For decades I've served in Congress and for decades I've had to fight the Republicans' opposition to birth control, contraception and family planning.

"They do not believe in it," Pelosi declared at The Commonwealth Club in San Francisco. "And a lot of those people voted for George— for, what's his name?" she asked, apparently struggling to remember President Trump's name.
Read More @ EndOfTheAmericanDream.com
Help us spread the ANTIDOTE to corporate propaganda.

Please follow SGT Report on Twitter & help share the message.