by Jack Burns, The Free Thought Project: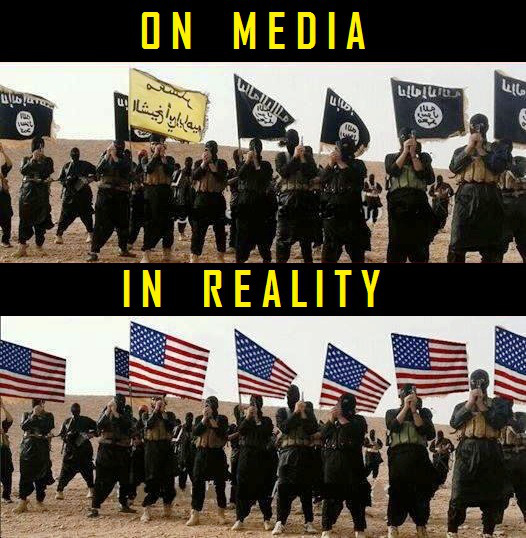 An escaped sex slave, once held captive by ISIS, noted that the country Donald Trump just promised billions, is facilitating a massive sex trafficking ring. Conveniently absent from the mainstream media as well as the white house is the Saudi role in modern day slavery.
Few Americans could hardly have imagined the devastation, destruction, and horror experienced by the Iraqi people when the decision to invade Iraq was made in 2003. And no people, arguably, have endured more suffering than the Yazidi people, an Iraqi minority group.
Nadia Murad knows. The Iraqi Yazidi woman was kidnapped in 2014 and used as a sex slave by the Islamic State (ISIS). Murad has just exposed Europeans, Tunisians and US ally — Saudi Arabia — for their role in this horrific sex slave trade.
Murad eventually escaped her hell on earth and returned to her home village of Sinjar Thursday to the welcoming arms of her people. While sobbing, and standing on the roof of her old school, she addressed those gathered and those around the world who dare to listen to what she has to say.
After just three months of rape and torture, Murad escaped her Sunni Muslim captors, eventually finding refuge in a refugee camp, and later found saftey in Germany. But she didn't stay there for long, and she's not staying silent about what she experienced.
Reuters reported she's now become the Yazidi ambassador to the world;
Murad has taken to the world stage to appeal for support for the Yazidi religious minority, in the United Nations Security Council in 2015 and to all governments globally, earning her a Nobel Peace Prize nomination and U.N. Goodwill Ambassador role.
She was one of nearly 7,000 girls who were taken as sex slaves and traded like used cars to soldiers who'd come to wage Jihad against anyone other than Sunni Muslims. She watched as the men were separated from the women and children. They were later killed and buried in mass graves. The young boys were sent off to ISIS training camps, while the women and girls were used for the sexual gratification of Sunni fighters.
Read More @ TheFreeThoughtProject.com
Help us spread the ANTIDOTE to corporate propaganda.

Please follow SGT Report on Twitter & help share the message.