by Chris Powell, Gold Seek: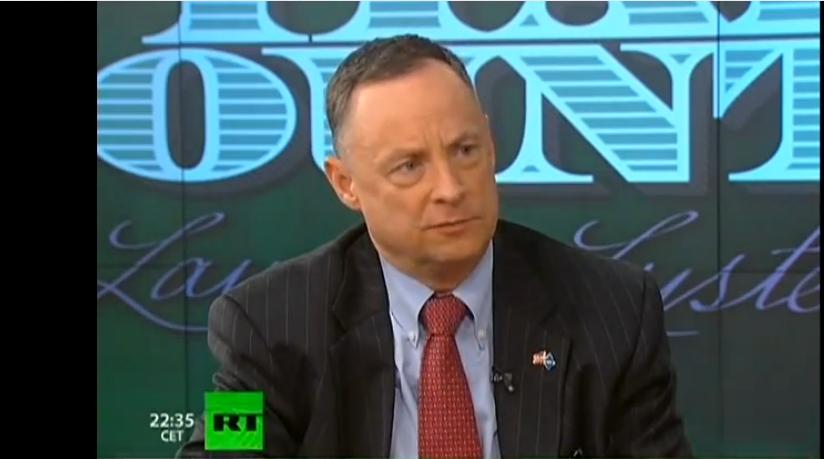 Dave Kranzler of Investment Research Dynamics reports that a huge amount of "paper" gold was dumped on the gold futures exchange in New York today, apparently in connection with the congressional testimony of former FBI Director James Comey:
http://investmentresearchdynamics.com/40-5-tonnes-of-paper-gold-dumped-in-4-minutes/
Kranzler writes: "One/some/several 'entities' decided at 9:38 a.m. this morning that it was necessary to dump 14,315 contracts of paper gold. This is just the August contract. In total a lot more was unloaded. This represents 1.43 million ounces of gold. The Comex is showing only 900,000 ounces of 'gold' as 'registered,' or available for delivery in June, July, and August (assuming all of that gold is actually sitting physically in the Comex vaults as reported). If we make that generous assumption, 531,000 ounces of paper gold was naked-shorted."
The counterintuitive movement of the gold price long has been one of GATA's major points. It came to the attention of the Bank of Russia back in 2004, when the bank's deputy chairman, Oleg V. Mozhaiskov, cited it in remarks to the London Bullion Market Association meeting in Moscow.
Mozhaiskov said: "The statistical correlation between the market prices of dollar and gold is obvious. For the problem we discuss today it means specifically that gold, in addition to its unique physical and chemical properties used in industry, has retained its particular monetary attractiveness for cautious financial investors, and its market price is still heavily influenced by the state of the international monetary system.
"This dualism in gold price formation distinguishes it from other commodities and makes the movements in the price sometimes so enigmatic that market analysts need to invent fantastic intrigues to explain price dynamics. Many have heard of the group of economists who came together in the society known as the Gold Anti-Trust Action Committee and started a number of lawsuits against the U.S. government, accusing it of organising an anti-gold conspiracy. They believe that with the assistance of a number of major financial institutions (they mention in particular the Bank for International Settlements, J.P. Morgan Chase, Citigroup, Deutsche Bank, and others), some senior officials have been manipulating the market since 1994. As a result, the price dropped below US$300 an ounce at a time when it should, if it had kept pace with inflation, have reached US$740-760.
"I prefer not to comment on this information but dare assume that the specific facts included in the lawsuits might have given ground to suspicion that the real forces acting on the gold market are far from those of classic textbooks that explain to students how prices are born in a free market."
Help us spread the ANTIDOTE to corporate propaganda.

Please follow SGT Report on Twitter & help share the message.