by Jack Burns, The Free Thought Project: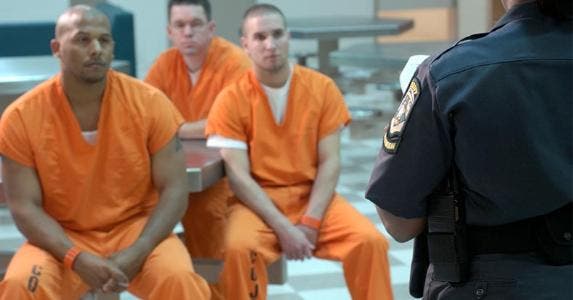 It is, quite possibly, the most disturbing story ever brought to our attention. Inmates, who were jailed in Florida's Charlotte County Jail, were so disturbed by what they saw and heard while jailed, they can no longer stay silent.
According to their stories, a pattern of abuse and cover-up has emerged at Charlotte County, Florida's jail. The jail houses male and female inmates, who are kept segregated at all times, unless they need to see the jail's nurse in the medical wing.
There, female and male inmates are held together in separate cells. Unfortunately, the jail has seen a rash of deaths occur inside the medical wing, as well as in the area where the general population is held. But when someone dies or is mistreated, the public rarely hears the whole story, just the side the jail wants to convey, according to those citizens who've witnessed the abuse first-hand.
n 2013, Thomas Robert Andreason (48), a homeless panhandler, was arrested for begging in public and taken to jail. He had been in jail for a few days when he died of natural causes, according to The Charlotte Sun. The Sun reported he "was found dead in his cell." The Charlotte County Sheriff's Office told the Sun he "became unruly" at 4 am and wouldn't calm down so they put him in a restraining chair.
By 10 am, corrections officers found him "unresponsive" and he was pronounced dead. But that's not the whole story, according to those who claim to have witnessed his death. They're now saying he was murdered, the jailers knew he had died, and only attempted to resuscitate him to prevent a possible investigation which would have led to murder charges being brought against them.
Rodney McGee, a fellow inmate and self-proclaimed witness to the killing said Andreason began complaining of chest pains. Instead of getting him medical attention in the Emergency Room by a trained emergency room physician, McGee said the corrections officers came into his jail cell.
"C.O. Rogers and his partner…went in, told him to calm down, but he kept hollering about chest pains. They went in, they tased him, they sprayed him (with pepper spray), they washed him up, put him back in his cell. He still kept complaining about chest pains, so they put him in the restraint chair."
McGee said the hollering continued for about two more hours but eventually stopped. The fellow prisoner said he stopped screaming for help with his chest pains because he was "already dead." McGee said he saw what happened next. The corrections officers came into his cell and removed him from his restraint chair.
"His feet were black, he'd done peed himself, he'd done soiled himself. His lips were blue. He was dead," McGee said in his online testimony of what happened to Andreason. McGee said he began to shout out to his fellow cellmates to mark the date and time in their minds as they were witnesses to what they considered to be a "murder."
Read More @ TheFreeThoughtProject.com
Help us spread the ANTIDOTE to corporate propaganda.

Please follow SGT Report on Twitter & help share the message.