by Susan Duclos, All News Pipeline: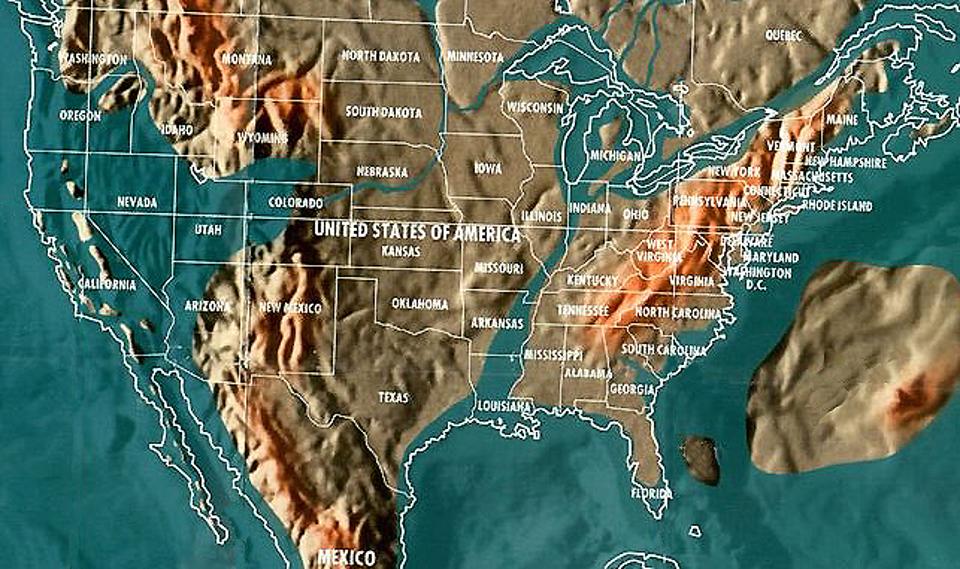 While any number of scenarios could spell "doom" for the world at large, from a nuclear world war to complete economic collapse, the majority of those disasters would be considered "man-made," while a set of maps recently highlighted by Forbes, addresses a scenario, which according to NASA's Earth Impact Monitoring could occur anywhere between 2021 and 2117, which are asteroids that could cause a "cataclysmic change," to the world map by causing a polar shift.
While Forbes is very upfront, immediately addressing the point that the creators of these maps were often dismissed as "crazy prophets," whose claims of future events were "not based on science," the Forbes author, Jim Dobson, has researched the "most compelling" argument he describes as "an asteroid or comet collision with earth could cause the entire planet to shift its axis of rotation, which would result in a world map that potentially would look very similar to the "doomsday maps" created by Gordon- Michael Scallion.
While smaller asteroids can do great damage on a local scale, experts think that space rocks must be at least 0.6 miles wide to threaten human civilization. NASA scientists estimate that they have found at least 90 percent of these enormous, near-Earth asteroids, and none of them pose a threat for the future.
I spoke with Professor Donald L. Turcotte, an expert in planetary geology at the University of California Davis, Earth and Planetary Science Department, he tells me that the predictions of earthquakes causing a planetary shift and coastal flooding is for the most part nonsense. However, he did say it is far more likely an asteroid hit would cause a polar shift. This could ultimately lead to cataclysmic change and a map similar to Scallions original vision.
One of the most interesting points in Dobson's Forbes article however is his very astute observations about the "richest families" have been grabbing "massive amounts of farmland, stating "All property is far away from coastal areas, and in locations conducive to self-survival, farming and coal mining."
In his article dated June 10, 2017, he calls them "billionaire escape plans," and when detailed by locations, it does seems these escape plans are in locations that appear the most survival friendly according to the maps created by Scallion. Dobson also describes these locations as "vacation homes" in remote locations with "private planes ready to depart at a moment's notice."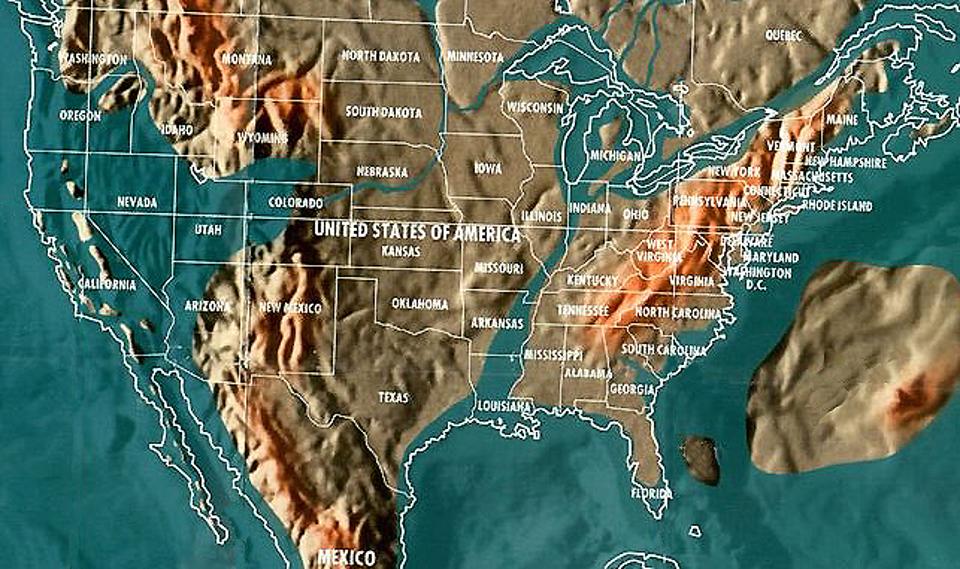 Compare the map above to the the locations listed below where the wealthiest are buying up land, which just happens to be in the states that appear to be the safe zones.
It appears that dry territories in the United States such as Montana, New Mexico, Wyoming and Texas are all very popular regions for the wealthiest individuals. Billionaires such as John Malone (currently the largest landowner in America, owns 2,200,000 acres including Wyoming and Colorado), Ted Turner (2,000,000 acres in Montana, Nebraska, New Mexico and North Dakota), Philip Anschultz (434,000 acres in Wyoming), Amazon's Jeff Bezos (400,000 acres in Texas) and Stan Kroenke (225,162 acres in Montana) all have amassed major land. Upon further research, many billionaires are preparing for future escape plans with "vacation homes" in remote locations. Many of them also have their private planes ready to depart at a moment's notice.
……..
Internationally, moguls in Australia and New Zealand have been snapping up farmland at record paces. The interest in cattle, dairy and agricultural farms are all proving tempting for self-sustained survival. But more importantly the wealthy are preparing for safe escape havens, stockpiling real estate in dry areas and moving away from the old-school approach of storing food and water.
Read More @ AllNewsPipeline.com
Help us spread the ANTIDOTE to corporate propaganda.

Please follow SGT Report on Twitter & help share the message.