by Stefan Stanford, All News Pipeline: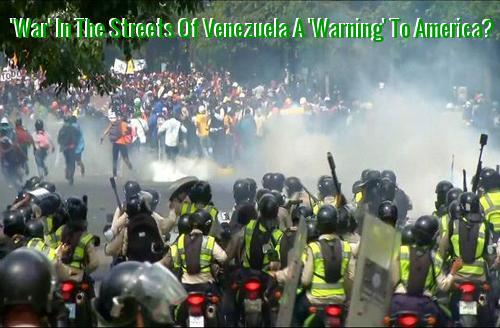 – In Venezuela, The Elderly Are Suffering Greatest As Govt Uses Food As A Weapon Upon The People
In this new story from Venezuela as also seen and heard in the 1st video below we learn that Senior citizens are now suffering the most there. Among Venezuela's most vulnerable residents, they're also now the most lonely and neglected. According to Luis Torres, a nursing home resident in Venezuela, "Here there's a shortage of everything. Toiletries, soap, creme, medicine. The doctor rarely comes and when he does, he doesn't bring a single pill". Showing us the bare shelves within the nursing homes walls while introducing us to dying patients who are simply left to die with no medical treatment available, one dying man interviewed says "when you get sick in here, you just wait for the Lord to take you".
Sharing with us also that many of God's own Angel's are stepping up to volunteer to gather food, supplies and clothing for those who are now unable to take care of themselves, a role that used to be filled by organizations, corporations or government agencies, we once again see that what is happening in Venezuela should be looked at as a dire warning to Americans. At a time when more and more of the signs of a coming economic calamity that the experts and Watchmen have long been warning about have arrived, we see in Venezuela now a view of our possible 'tomorrow'.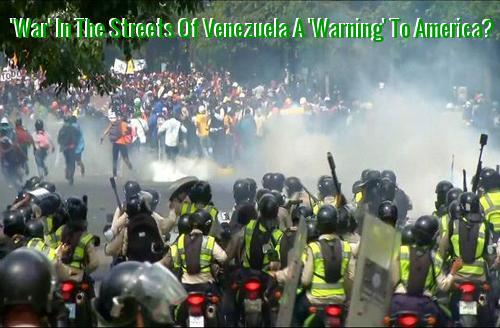 With 9 out of every 10 people living in Venezuela unable to earn enough money to cover their basic needs while 63% of the people stuck there have no health insurance, we see in the 2nd video that protests are deepening, as is the violence and the chaos as more and more young people choose to 'fight' or to get out of the country while they still can, both of which most of the elderly are unable to do. As we hear, many Venezuelans believe that what we're watching there now is only the tip of the iceberg and it will soon be getting much worse, a sentiment echoed in this recent Washington Post story called "Venezuela's Descent Into Anarchy Is Only Beginning".
In that story we get undeniable proof that food is being used as a weapon by the government of Venezuela against the people there, another warning to those who're paying attention of why we prepare. From their story.:
Venezuela is on the brink of civil war.
Read More @ AllNewsPipeline.com
Help us spread the ANTIDOTE to corporate propaganda.

Please follow SGT Report on Twitter & help share the message.