by Marin Katusa, Katusa Research: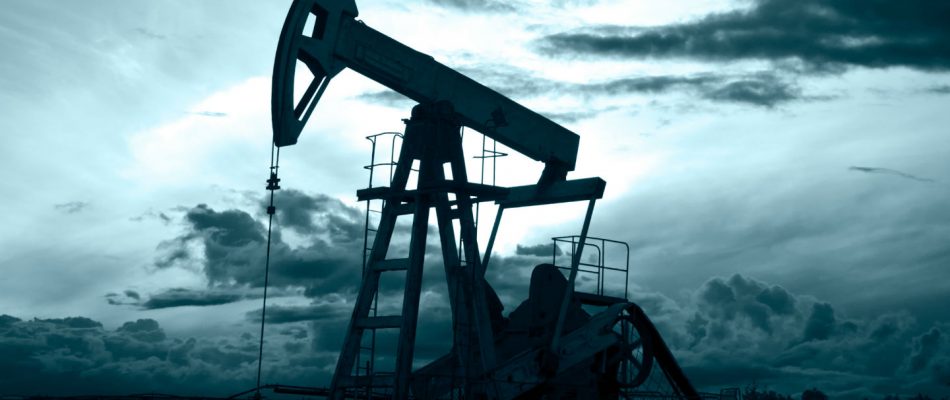 On February 21, 2017, the price of crude oil was $55 per barrel. Crude had been rallying for months, and the outlook for oil stocks was improving.
That outlook is drastically different now. Crude oil has dropped 22% to $42.84 per barrel and sits at its lowest point all year. Oil and gas stocks are plummeting.
It's wealth destruction at warp speed.
Large pension funds, hedge funds, sovereign wealth funds, and index funds are suffering major losses. For example, Cenovus, one of Canada's largest oil producers is down 53% from Jan 1, 2017. Well-known Williston Basin producer in North Dakota, Whiting Petroleum, which produces over 100,000 bopd is down 54% year to date. The chart below shows the share price performance of just a few independent oil producers in North America year to date. The wealth destruction has been harsh.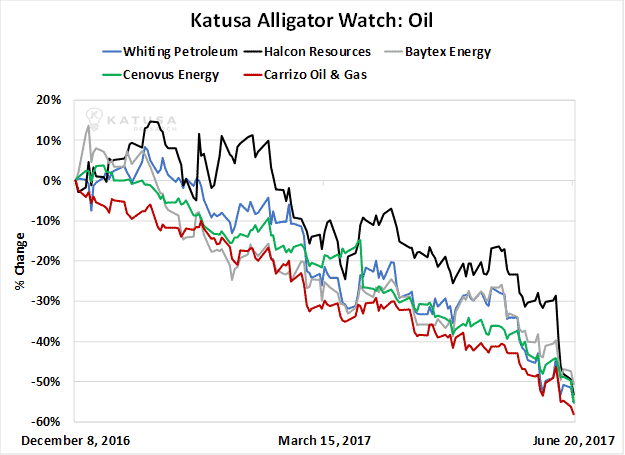 Additionally, here is a table showing year-to-date losses in some of biggest and well known oil and gas producers.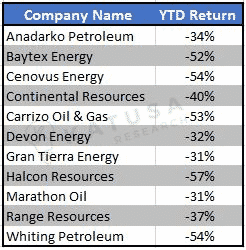 When the largest independent oil producers in North America deliver the worst returns since the last oil crash in late 2014 it's time to start paying attention. Regular readers know that when I see dire headlines, dark sentiment, and plunging share prices, my contrarian, bargain-hunting antennae go up. I start paying more and more attention to my spreadsheets and financial models, with the end goal of creating "shopping lists" of premier assets I want to buy.
My team and I have spent a lot of time on the oil sector in the past few weeks. Oil's decline is front pages news. With all that in mind, I'll take you on a guided tour of the oil patch and we'll reach some conclusions. In preview, I expect more pain in the oil sector before we gain.
A Quick Word on Global Oil Demand
Global oil demand growth is inching higher – neither soaring or sinking – because the global economy is in stall speed. I don't expect to see rip roaring global economic growth soon. A recession (which the world is due for) could cripple the demand picture. In other words, I believe there is greater chance in the short term of an oil demand shock to the downside than an oil demand shock to the upside.
But in the here and now, we have tepid demand growth. With this in mind, we turn to the supply side…
DUC Dynasty: The Wave of New Supply That Will Overwhelm Any Oil Rally
The supply side of the oil picture can be summed up in three key points:
-OPEC, still a huge force in the oil market, is still cheating on its quotas. Its members badly need oil revenue. It will continue to produce at high rates. I ignore OPEC's public attempts to make the world think its members will meaningfully curtail production.
-Russia, one the world's top three oil producers, is also producing at high rates. It's a similar situation to OPEC here. Russia badly needs oil revenue. There will be no meaningful production cuts in Russia.
-The U.S. is fracking its way to massive new oil supplies and production. As I pointed out early this month, the fracking revolution made a downward trend in U.S. oil production turn on a dime. The incredible growth of the US domestic oil production can be seen in the US production growth chart below.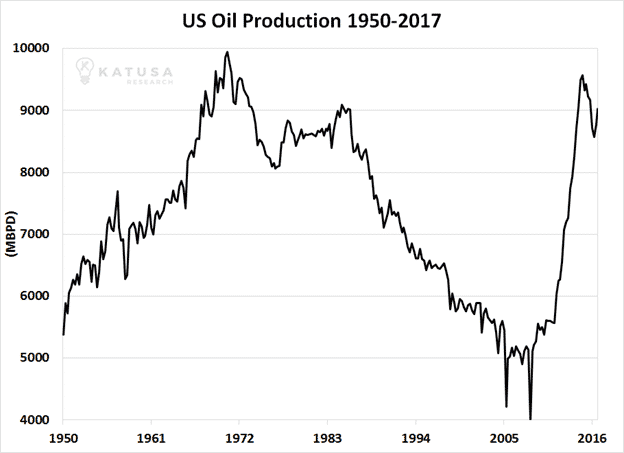 U.S. oil producers have innovated and invested so much that they've built up a huge number of "Drilled and UnCompleted" wells… or "DUCs" for short.
DUCs are wells that exploration firms have drilled but haven't taken the final step of tying them to transportation and distribution networks. Their owners wait for oil price rallies before bringing them online. The difference between getting $45 a barrel and $55 a barrel can make a huge difference to a producer's bottom line. DUCs represent "supply in waiting." Think of DUCs as unconventional storage. Rather than above ground storage for oil, or storing oil in massive oil tankers—the owners of the DUCs know exactly how much oil they have in inventory. It's a cheap way of storing oil—in its natural surrounding—in the ground!
Read More @ KatusaResearch.com
Help us spread the ANTIDOTE to corporate propaganda.

Please follow SGT Report on Twitter & help share the message.