by Michael Snyder, End Of The American Dream: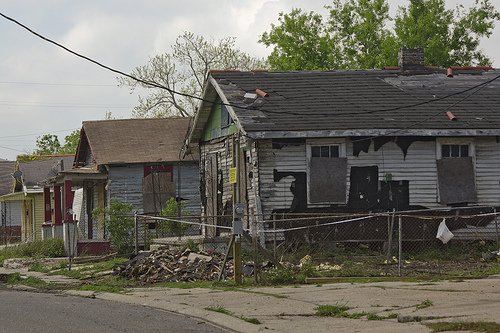 The middle class in America has been shrinking for decades, and our leaders seem powerless to do anything about it. Two years ago, the middle class became a minority in this country for the first time ever. In other words, the middle class now accounts for less than 50 percent of the population. But back in the early 1970s, the middle class made up more than 60 percent of the population. I have often compared being in the middle class to playing a really bizarre game of musical chairs. When the music stops playing each month, more chairs are being pulled out of the middle class, and most of us are just hoping that we will still have a chair for the next go around.
Earlier today, I came across a USA Today article that discussed some of the factors that are slowly but surely eviscerating the middle class. I am going to share four of those factors with you, and at the end I am going to add one extra one. First of all, the article pointed to a decline in manufacturing and the rise of "service jobs" as one of the key trends that is changing the nature of work in America…
'Once dominant industries, like manufacturing — which paid well even without a college degree — have been overtaken by service sector jobs, most of which are low-paying, according to the Bureau of Labor Statistics.'
In the old days, even if you didn't have any higher education you could support a middle class family by working in manufacturing. We were the greatest manufacturing society that the world had ever seen, and Detroit had the highest per capita income in the entire country. But after decades of sending manufacturing jobs overseas, manufacturing's share of the U.S. economy is at an all-time low and formerly great manufacturing cities such as Detroit have become rotting, decaying hellholes.
Secondly, the USA Today article pointed to the rising cost of a college education…
'The cost of getting a college degree is up more than 1,000% since 1978, according to Bloomberg.'
This is a particular pet peeve of mine, because I am still paying off my old law school loans. We encourage our students to get as much education as possible and to not worry about all the debt, but then millions of them find themselves financially crippled and without good jobs once they graduate. This makes it extremely difficult for a lot of our young people to enter the middle class.
Thirdly, the USA Today article brought up stagnant wages and the rising cost of living…
'Decades of stagnant wages mean both parents must often work to make ends meet, creating a need for child care and elder care that didn't exist in 1950, for example, when two-thirds of women were full-time "homemakers" aka caregivers, according to the Bureau of Labor Statistics.'
Once upon a time, a single income could easily provide for a large middle class family in America. But today so many families have both parents working, and yet many of them still find it very difficult to pay the bills each month. In fact, surveys have found that somewhere around two-thirds of the entire country is living paycheck to paycheck.
Fourthly, the USA Today article mentioned "the gig economy" as a major issue…
'The gig economy (Uber, Airbnb) has exploded, giving workers more control and flexibility, but fewer benefits or legal protections.'
Independent work and contract work have become major societal trends, and this isn't going away any time soon. These types of jobs do not typically come with health insurance, retirement benefits, etc. and so this is something that our nation is going to have to wrestle with.
Read More @ EndOfTheAmericanDream.com
Help us spread the ANTIDOTE to corporate propaganda.

Please follow SGT Report on Twitter & help share the message.