by Michael Snyder, End Of The American Dream: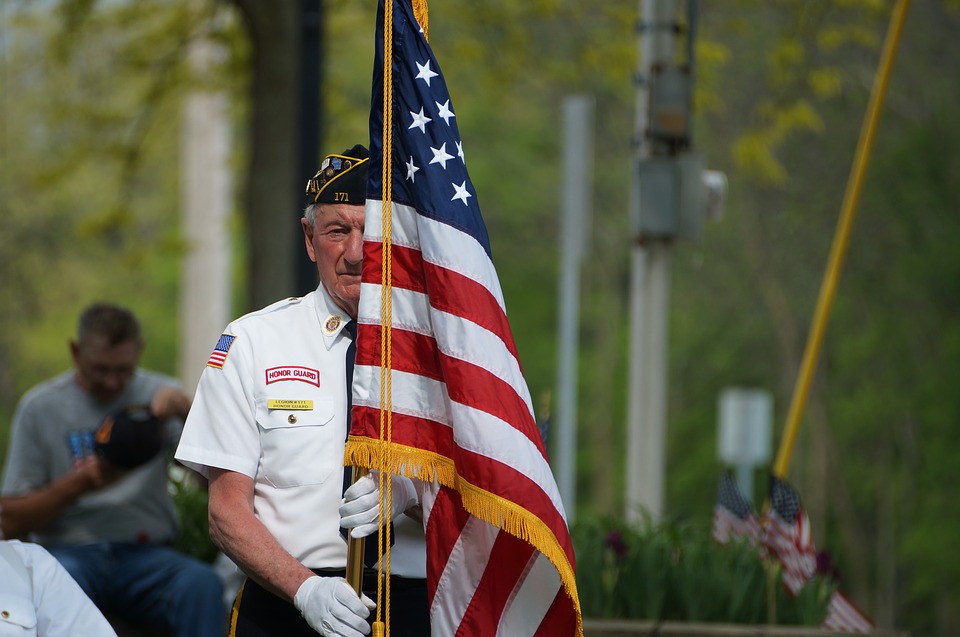 Are you sick and tired of being betrayed by politicians that use the conservative label to get votes but then never actually act like conservatives once they get into office? As a voter, this is something that has deeply frustrated me for decades. On the federal level, there are a few dozen true conservatives in Congress, and I am very thankful for them. In particular, Mark Meadows, Raul Labrador and other members of the Freedom Caucus are doing an outstanding job. But they are greatly outnumbered by a huge number of RINOs (Republicans In Name Only) that have fooled conservatives into voting for them. In 2018, it is time for conservatives to say that enough is enough.
If conservatives will work together, we can do extraordinary things. But we just can't sit back and wait for someone else to do something.
Right now, the left is already working very hard on winning back Congress in 2018. In fact, on Monday it was being reported that Hillary Clinton has just launched a new organization which is going to be focused on helping Democratic candidates take seats away from the Republicans…
The 2016 Democratic presidential nominee on Monday formally launched Onward Together, a political nonprofit group that she said is "dedicated to advancing the progressive vision that earned nearly 66 million votes in the last election."

The group is poised to help fund some of the organizations at the forefront of liberal efforts to push back on President Trump's agenda and to seize seats from Republicans in Congress. Clinton said Onward Together will support groups such as Swing Left, which is working to elect Democrats to the House, and Indivisible, a rapidly expanding organization of anti-Trump activists who are using tactics borrowed from conservative Tea Party activists to oppose Trump and to challenge congressional Republicans at town hall meetings.
And if you go to the official website of Swing Left, you will see that they are laser focused on trying to win specific districts in the House of Representatives.
We can do the same sorts of things if we are just willing to take decisive action.
Just like I did yesterday, I would like to share with you an excerpt from an upcoming book. When it is finally finished, you will be able to find it on my author page. I am feeling led to become more involved in politics, and you will want to keep an eye on my websites for some very exciting announcements in the near future. The following excerpt from my upcoming book is about the need for a conservative revolution…
*****
We are no longer going to have any tolerance for politicians that campaign like conservatives but who govern like Democrats. It has been said that Republicans and Democrats are just two sides of the same coin, and unfortunately that is quite true much of the time. At the end of the day, there really is not much difference between most Republicans and most Democrats. Of course the Democrats are taking us down the tubes a little bit faster than establishment Republicans would, but the destination is still the same.
This is why we don't need another Republican revolution. What we actually need is a conservative revolution. As I write this, the Republicans have been given control of the White House, the Senate and the U.S. House of Representatives, and yet the government continues to pretty much operate as if the Democrats were still in control.
And whenever important negotiations between the two parties happen, the Democrats always get virtually everything that they want.
Why?
Unfortunately, it is because Democrats are far more willing to stand up for what they believe than Republicans are.
The primary reason for this is because many Republican lawmakers never believed in conservative principles in the first place. Even though most Republicans campaign as conservatives, most of them never actually intend to govern as conservatives, and it is time for conservative voters to put an end to this practice.
Read More @ EndOfTheAmericanDream.com
Help us spread the ANTIDOTE to corporate propaganda.

Please follow SGT Report on Twitter & help share the message.