by Pam Martens and Russ Martens, Wall Street On Parade: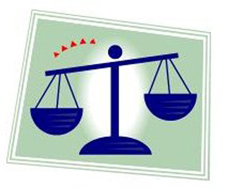 Citigroup, the Wall Street mega bank that taxpayers were forced to prop up in the largest bailout of a financial institution in U.S. history from 2008 to 2010, is also a recidivist lawbreaker that the U.S. Justice Department fails to tame regardless of who occupies the Oval Office.
Under the Obama administration, Citigroup was repeatedly fined by its Federal regulators for serious abuses of the law and its customers but only once was a felony count leveled against the bank. On May 20, 2015, Citicorp, a unit of Citigroup, pleaded guilty to a felony charge in connection with the rigging of foreign currency trading. (Three other banks, JPMorgan Chase, Barclays PLC and the Royal Bank of Scotland (RBS) also pleaded guilty to felony charges in the same matter. UBS, at the same time, pleaded guilty to rigging the interest rate benchmark known as Libor.)
Trump's Justice Department is now raising eyebrows for handing another unit of Citigroup a non-prosecution agreement yesterday for egregious money laundering violations.
he Justice Department's Acting Assistant Attorney General, Kenneth A. Blanco, announced yesterday that Banamex USA, a unit of Citigroup, was being given a non-prosecution agreement and forfeiting $97.44 million. Banamex USA agreed to admit to criminal violations for "willfully failing to file Suspicious Activity Reports (SARs)."
SARs are one of the most basic procedures that U.S. banks employ to guard against money laundering. And yet, the Justice Department found the following at Banamex USA:
"According to admissions contained in the NPA [non-prosecution agreement] and the accompanying statement of facts, from at least 2007 until at least 2012, BUSA [Banamex USA] processed more than 30 million remittance transactions to Mexico with a total value of more than $8.8 billion. During the same period, BUSA's monitoring system issued more than 18,000 alerts involving more than $142 million in potentially suspicious remittance transactions. BUSA, however, conducted fewer than 10 investigations and filed only nine SARs in connection with these 18,000-plus alerts, filing no SARs on remittance transactions between 2010 and 2012."
Equally disturbing about the Justice Department's non-prosecution agreement is the fact that Citigroup and Banamex USA are only required to cooperate with the Justice Department on violations of federal money laundering statutes for a period of one year, or to report any evidence it has of money laundering for just one year.
Read More @ Wallstreetonparade.com
Help us spread the ANTIDOTE to corporate propaganda.

Please follow SGT Report on Twitter & help share the message.