by Marin Katusa, Katusa Research: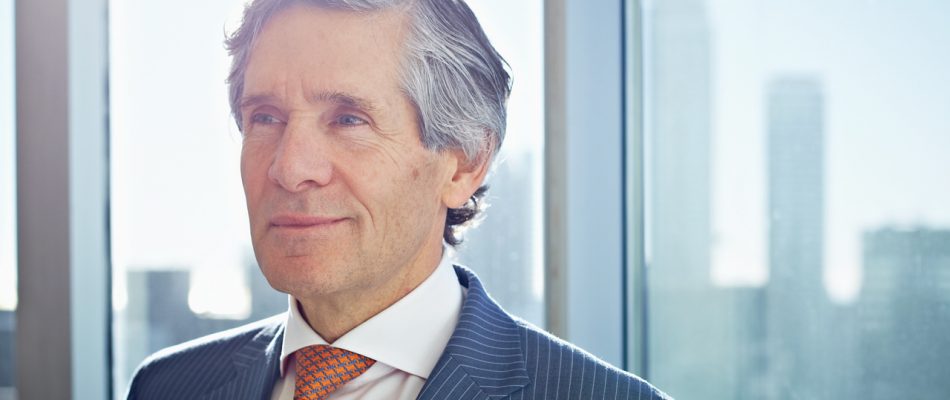 Yesterday, you received Part 1 of our Q&A with Rob McEwen. Below is the second part of the interview series with one of the world's best dealmakers.
Marin Katusa: Wouldn't you agree that you and I have co-invested in early-stage companies where we were backing a smart management team via private placements because we couldn't get the allocation size in the open markets?
Rob McEwen: Absolutely.
Marin Katusa: What percentage of Rob McEwen now – not any of the companies that you're involved with, but just Rob McEwen the speculator or the gold investor – would you say is in private placements versus open-market buying. Would you say well over 90 percent in private placements?
Rob McEwen: Yes.
Marin Katusa: Can you name some industry names that you will invest in, someone that we both respect? Think of Pat DiCapo, who has a long track record of success and always has his nose to the ground and is involved early stage with great teams. What other names would you put up there that you really like? The people that you follow and you're willing to have them come into your office, pitch their idea and Rob McEwen will write a cheque?
Rob McEwen: Well I won't say every time that someone I know and respect who comes into my office that I write a cheque for them.
Marin Katusa: Definitely not.
Rob McEwen: I will certainly listen to as many stories as possible. Because I never know when someone is going to walk in with a story that strikes me as one that I have to own. There are players out there that bring good stories. I'd say, I do not want to restrict it to one person or small group of people because it's just the nature of the business. You just need to have a large flow of ideas coming at you and you filter them and say those work and the other ones, well, I'll watch.
Marin Katusa: Are there any analysts or investment bankers that you think people should pay attention to?
Rob McEwen: Pat DiCapo certainly has got a strong track record. I've had my head down a lot lately just concentrating on our own situation, so I don't have any that come to mind right now.
Marin Katusa: During the November 2015 San Francisco Silver and Gold Summit, when we featured you and McEwen Mining and you were up on the stage that Cambridge House and Katusa Research co-hosted, you and I did a gold Q&A…our subscribers made multiples off your stock in a very short while. You stated that we were at the bottom of the market. It was exactly the theme that Ross Beaty was saying at the time. Your stock ran before most of the others did, and then it was a +500% win.
You've invested over $100 million into McEwen Mining personally. I stated this fact on stage at the 2015 San Francisco Cambridge-Katusa Conference– that you invested more into the company than the entire market cap of the company at the time, as I believed that alone was a good indicator that we were close to the bottom in gold.
For the benefit of my readers, can you name three other junior stocks that you've invested in personally, that you think the retail or institutional audience should take a look at? Stocks that may not be well known but ones that you invested your own money into and that you think have significant potential?
Rob McEwen: Well, back then I suggested a company called GoldQuest, which has property in the Dominican Republic. Agnico Eagle just bought 15 percent of GoldQuest. Pure Gold is in Red Lake working the old Madsen mine, and they think they have a folded structure that might host the same as the Madsen mine hosted in the past – about three million ounces of gold.
Marin Katusa: That's a Mark O'Dea's company. He is definitely someone people should be watching. I think he is a very, very bright mining executive who I think will be a serious mover and shaker in the mining industry moving forward; and he is a young guy – he's not even 50.
Read More @ KatusaResearch.com
Help us spread the ANTIDOTE to corporate propaganda.

Please follow SGT Report on Twitter & help share the message.