[Ed. Note: This is the epitome of psychological warfare. Remember that Washingtonian is the same site that produced an interview with Jake Tapper's wife Jennifer a full year before anyone had heard of 'Pizzagate', in that interview Jennifer said their favorite family restaurant is Comet Ping Pong.]
by Benjamin Freed, Washingtonian: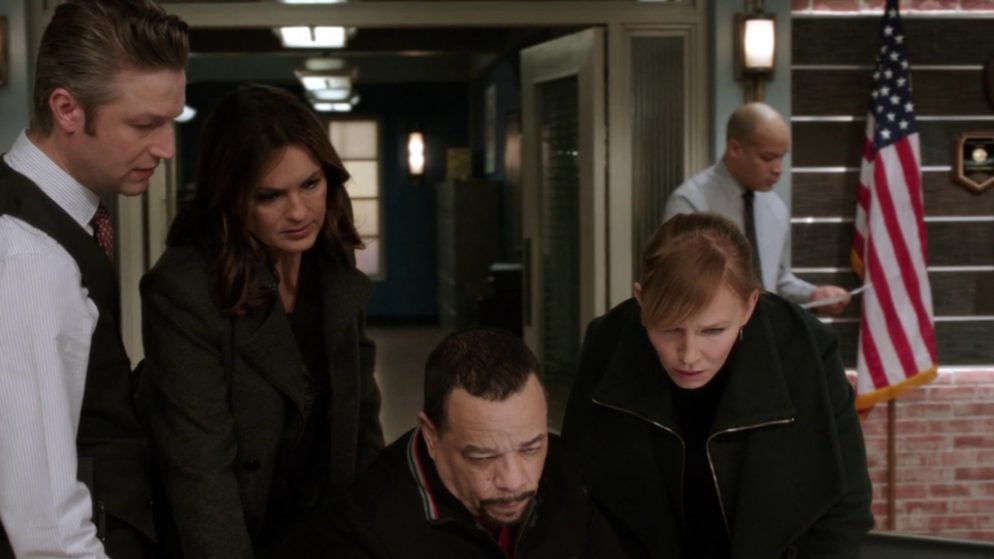 In the fictional criminal-justice system in which real-world events are "ripped from the headlines" to make for scintillating television, it was probably inevitable that "Pizzagate," the false conspiracy theory that claims DC's Comet Ping Pong is the nexus of a child-trafficking ring run by Hillary Clinton's top advisers, would be mined for an hour of police-procedural drama. This is one of those stories.
Because that's exactly what happened on Wednesday night's episode of Law & Order: Special Victims Unit. The long-running NBC spinoff delivered its takes on the fake-news websites that promoted bogus stories about Comet, the impacts on the restaurant and its employees, and the incident last December in which a gunman claiming to "self-investigate" Pizzagate entered the restaurant and fired a rifle.
This being the Law & Order universe, enough elements are different to let the show claim that the "story is fictional and does not depict any actual person, entity, or event." But SVU's story beats probably rang familiar to anyone familiar with what's happened to Comet Ping Pong in the last six months: Instead of a pizzeria, it's a Chinese restaurant. Instead of a presidential candidate, the story opens with a member of Congress telling Lt. Olivia Benson (Mariska Hargitay) that his emails have been hacked and that a fringe website is framing him as a pedophile. The fringe site, EndlessTruth.com, is an InfoWars lookalike run by a blogger who appears to be a mashup of Alex Jones—who recently issued a public apology for his role in promoting Pizzagate—and Mike Cernovich, another online writer who promoted the false story.
The episode even kicks off with a scene clearly inspired the December 4 shooting carried out by 28-year-old North Carolina resident Edgar Maddison Welch. SVU, not known for subtlety, dresses its young, grizzled shooter in head-to-toe camouflage. "Where are they? The girls in the basement?" the SVU shooter shouts before firing a round into the ceiling. (Just just as Comet Ping Pong has no basement, Sgt. Odafin Tutuola, played by Ice-T, points out the Chinese restaurant has no basement.)
RELATED:
LAW AND ORDER SVU PEDO PIZZAGATE EDITION EXPOSED!
Help us spread the ANTIDOTE to corporate propaganda.

Please follow SGT Report on Twitter & help share the message.