by Simon Black, Sovereign Man: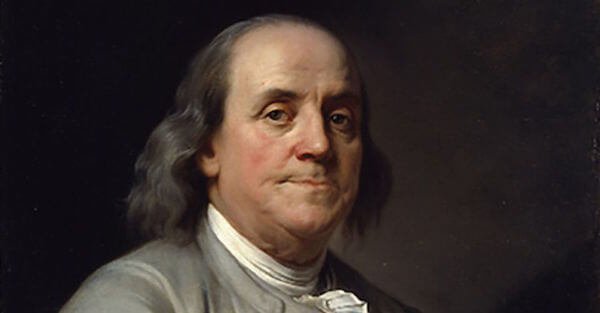 On September 17, 1787 on the final day of the Constitutional Convention in Philadelphia, Benjamin Franklin was approached by a woman as he walked out of Independence Hall.
"Well Doctor, what have we got– a republic, or a monarchy?" she asked.
It was a burning question on everyone's mind: what form of government would the Constitutional delegates establish for the new country?
Franklin didn't hesitate. "A republic– if you can keep it."
(The exchange was noted by Maryland delegate James McHenry and included in the Records of the Federal Convention of 1787.)
Franklin's answer spoke volumes.
The Constitutional Convention had just ended, and it had been a bitter four months as the delegates fought and argued over every single word in the draft.
Factions had developed. Some delegates wanted a federal government with absolute power. Others wanted fewer guaranteed liberties for individuals.
Franklin knew that the representative government he had worked so hard to establish was incredibly fragile, and that it could easily slip away.
It was the same fight two years later when the 1st United States Congress fought over whether or not to establish a Bill of Rights.
As one delegate wrote, "Bill of Rights– useful, but not essential."
Once again, after months of bitter arguments, Congress finally reached a compromise in September 1789, approving ten Constitutional amendments that guaranteed certain freedoms for the people.
More than two centuries later it's clear that most of what they worked to achieve has completely changed.
The First Amendment, which ensures that Congress can make no law restricting freedom of speech, press, religion, and peaceable assembly, has become almost a punch line.
Ironically the greatest assault on Free Speech today doesn't even come from government, but from university students who protest against any ideas they find offensive.
Violence on university campuses is now common as students come out of their Safe Spaces to physically obstruct and violently impede controversial speakers.
Any statement that doesn't conform to their very narrow agenda is now considered hate speech.
And it's the students themselves who want any sign of dissent banned, and more mandatory indoctrination of their newspeak ideology.
Then there's the Second Amendment, which guarantees "the right of the people to keep and bear arms, shall not be infringed."
This one seems to be under fire on a regular basis, with mainstream media from Rolling Stone to Vanity Fair calling for its outright repeal.
The Third Amendment guarantees that no soldier shall be quartered in any home without the consent of the owner.
This seems almost a quaint, obsolete historical reference at this point given that the US military hasn't had to be housed among the civilian population… ever.
So, OK, great. The Third Amendment is still in-tact.
Then there's the Fourth Amendment, which ensures "the Right of the People to be secure in their houses, papers, and effects, against unreasonable searches and seizures, shall not be violated."
Forget it. The federal government spends tens of billions of dollars each year to illegally spy on EVERYONE, including Americans and American allies. This one is a total joke.
The Fifth Amendment is a big one.
Help us spread the ANTIDOTE to corporate propaganda.

Please follow SGT Report on Twitter & help share the message.