by Jim Rickards, DailyReckoning: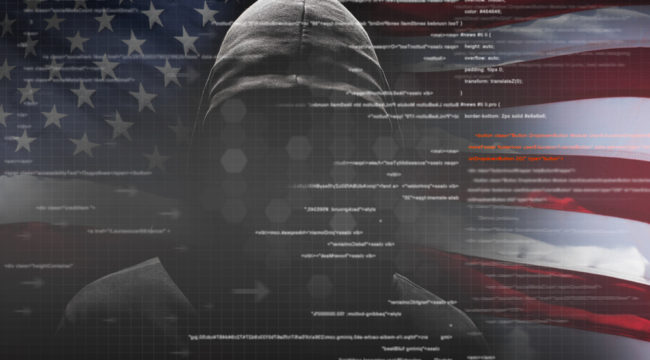 Friday's cyberattack just highlights the growing nature of the threat, and the need for much greater security.
WikiLeaks' March release of 7,818 web pages, called the "Vault 7," was a major development. This collection amounted to more than several hundred million lines of code, and gave away the entire hacking capacity of the CIA.
It was by the largest release of CIA intelligence documents in history.
And WikiLeaks' released proved that U.S. intelligence agencies have lost control of its hacking tools.
This is part of a much larger problem.
Barely a day goes by without some company or government agency announcing that one of its systems has been compromised or attacked.
These attacks can take many forms. The most common is a distributed denial of service, or DDOS. In this type of attack, a system is overwhelmed with malicious message traffic so that legitimate users of a website cannot gain access. A DDOS attack does not actually penetrate the system or steal information. It simply obstructs normal access so that the target site is effectively shut down.
Attacks that penetrate firewalls and get inside a system are more serious. These are often conducted by criminal cybergangs who steal credit card and password information that can then be used to conduct unauthorized purchases of goods and services.
This is a more serious kind of breach, but the damage is usually limited by cancelling compromised credit cards or accounts and issuing new ones to affected customers. This can be annoying, time-consuming and somewhat costly, but not life-threatening to the parties involved.
In addition to financial losses, such attacks can cause enormous reputational damage to the entity whose systems were breached. For example, the 2013 hack of Target Corp. was executed just ahead of the Thanksgiving-to-Christmas shopping season and involved the theft of 40 million credit card numbers and 70 million pieces of personal information, such as customer addresses and phone numbers.
Target's stock crashed, and the company was subject to over 90 lawsuits alleging negligence. Target spent over $60 million in damage control immediately following the attack, but final damages were much higher. Many customers closed their Target accounts and refuse to make further purchases there.
The reputational damage to the Target brand continues to this day.
Similar attacks were launched against JPMorgan Chase, Home Depot and Anthem Health Insurance. Many more have happened, and many more are yet to come.
The most damaging attacks are not those launched by criminal gangs seeking financial gain. The most dangerous are those launched by the military and intelligence agencies of Iran, China, Russia and other rivals of the United States aimed at damaging national security and critical infrastructure.
These attacks may involve the theft of secret military, intelligence and diplomatic files. Some attacks seek to gain control of critical infrastructure and involve the use of sleeper viruses that can be switched on to disrupt a system at a particularly opportune time for an enemy.
For example, a virus implanted in the control system of a hydroelectric dam could open floodgates to inundate downstream targets, killing thousands by drowning and destroying bridges, roads and agriculture. Other viruses could shut down major stock and commodity exchanges.
In 2010, the FBI and Department of Homeland Security discovered an attack virus in the computer systems of the Nasdaq stock market. That virus was disabled, but others may remain.
On Aug. 22, 2013, the Nasdaq was mysteriously shut down for over three hours, disrupting trading in Apple, Google, Facebook and other investor favorites.
Military planners make use of a fighting doctrine called the "force multiplier." The idea is that any given weapon can be used with greater-than-normal effect when combined with some other state or condition that gives the weapon greater impact.
For example, if Russia wanted to disrupt a U.S. stock exchange, they might wait until the market is down over 3%, say, 500 points on the Dow Jones index, for reasons unrelated to the cyberattack.
Launching the attack on a day when the market is already nervous would "multiply" the impact of the attack and possibly result in a drop of 4,000 Dow points or more, comparable in percentage terms to the one-day drop on Oct. 19, 1987.
All of these scenarios are worrying enough, but a couple years ago the U.S. government suffered a cyberattack even worse than shutting a stock exchange or opening the floodgates on a dam.
Chinese hackers had gained access to the files of the U.S. Office of Personnel Management (OPM). Estimates of individuals affected range from 4 million up to 32 million. The Chinese hackers actually obtained credentials to gain access to the system, and once inside systematically downloaded the database.
If the stolen information were limited to names, addresses, Social Security numbers and the like, the damage would be immense and the affected individuals would be at constant risk of harassment and identity theft.
But the damage was far worse.
Read More @ DailyReckoning.com
Help us spread the ANTIDOTE to corporate propaganda.

Please follow SGT Report on Twitter & help share the message.