by Jeff Berwick, The Dollar Vigilante:
Bitcoin has just broken through the $2,000 level according to the CoinDesk Price Index.
The last time it traded below $1,000 was on March 26th, meaning it has doubled in the last two months. And the last time it traded below $500 was less than a year ago, on May 26th, 2016, meaning it has quadrupled in the last year.
Of course, we've been talking about it since it was $3 in 2011.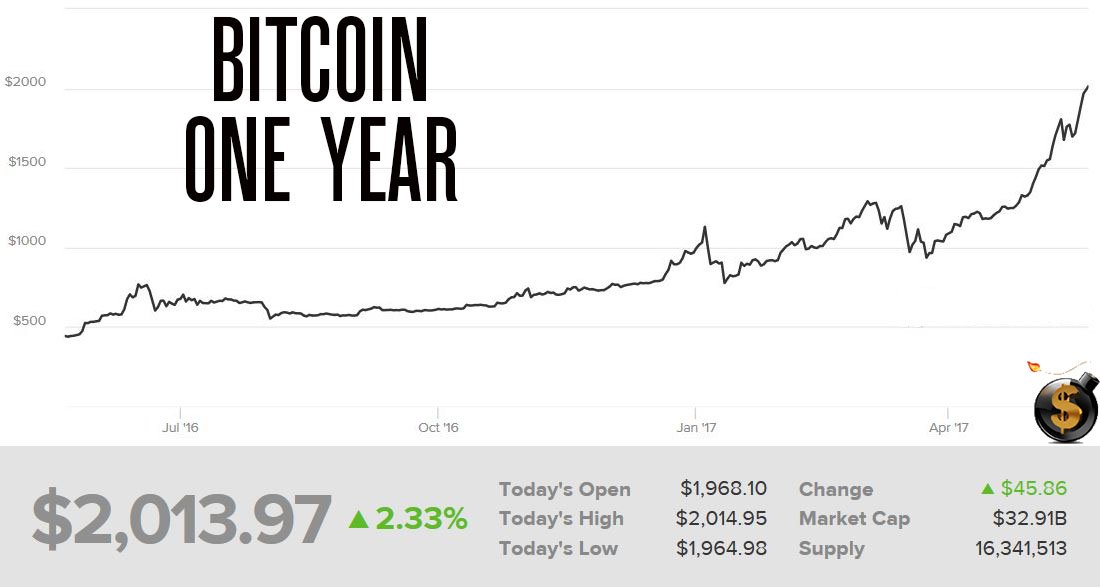 And here is a flashback from when I was on CNBC in April, 2013 when bitcoin was around $100 and had a total market capitalization of only $1 billion. As of today bitcoin has a market capitalization of over $32 billion!
The entire cryptocurrency space continues to rocket higher as well. There is nothing but green, and big green, on the board for the top cryptocurrencies: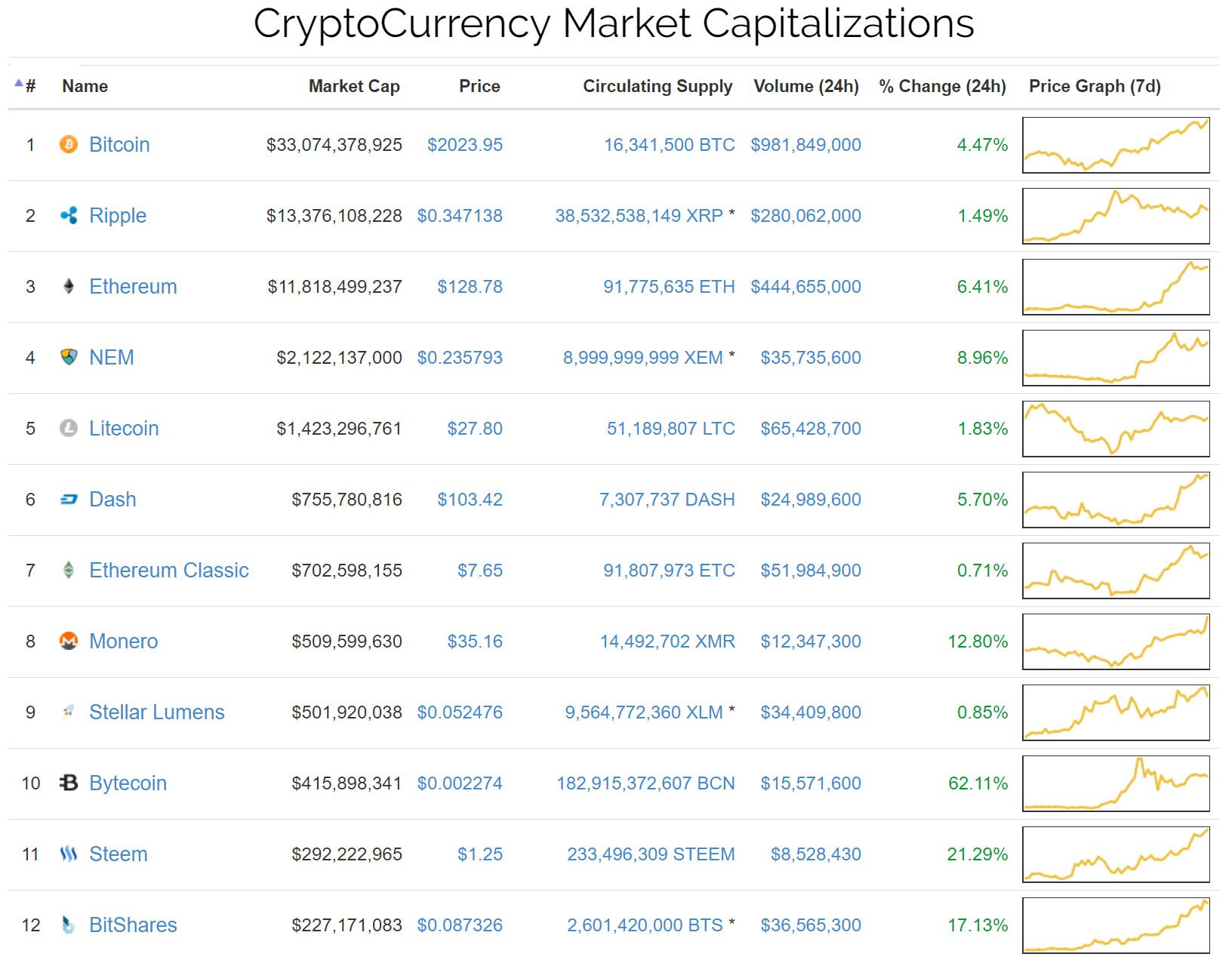 Many of the top cryptos are ones we featured to subscribers (subscribe here) at much, much lower levels such as:
Bitcoin 67,366% gain since 2011
Ethereum 5165% gain since January 27th, 2016
Monero 1561% since August 18th 2016
Dash 475% since February 14th, 2017
Steem 740% since March 29th 2017
All five of those are currently in the top 11 cryptocurrencies in the world.
And we've recently featured a few much smaller ones that could potentially skyrocket as well. You can get access to our latest issues of the TDV newsletter for subscribers here.
I've advised subscribers to be prepared for a pullback as nothing can go up forever. So, you can access my analysis and advice on what to buy and sell in the cryptospace for a discounted price here.
While we've made fortunes for our readers, viewers and subscribers over the years, we aren't actually fans of cryptocurrency because of the massive gains it has offered us.
The reason we are fans is because people like Barack O'DroneBomber and the globalists that are behind all the theft, wars and poverty in the world today despise bitcoin and are flummoxed as to how they stop it.
Read More @ TheDollarVigilante.com
Help us spread the ANTIDOTE to corporate propaganda.

Please follow SGT Report on Twitter & help share the message.