by Michael Snyder, End Of The American Dream: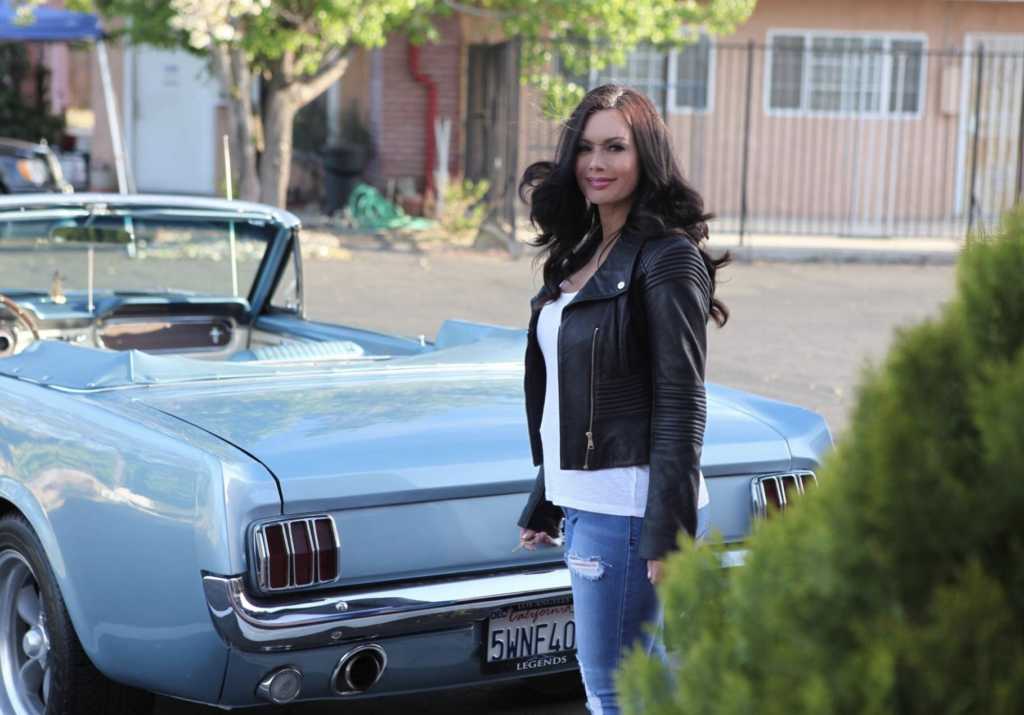 f you think that your life could never be turned around because you are too far gone, this story is for you. According to her official website, Crissy Outlaw "was molested at the age of 4…a pattern that would continue through her childhood and teen years." But since her alcoholic father always threatened to kill anyone that touched her, Crissy always kept the abuse secret. Her parents eventually divorced, and Crissy moved in with her mother when she was 13. At the age of 17 she got pregnant, and because she believed that she was going to marry her boyfriend she decided to keep the baby. But when her boyfriend decided to break up with her she ended up having an abortion, and she says that having that abortion was one of the worst things that ever happened to her…
She described the aftermath of the abortion as "one of the most traumatic things that happened" to her.

"I was fully awake and aware of everything going on during the abortion and my heart was shattered while the life was literally being sucked out of me," Outlaw said of the experience. "It was awful … my school knew about my abortion and I lost all my friends."
Following that abortion, a series of abusive relationships resulted in Crissy being left in a very emotionally vulnerable state. After submitting photos to a modeling site, she quickly began receiving offers to do porn, and she eventually became one of the top stars in the industry.
Between 2001 and 2006 she appeared in more than 50 adult films, and at one point she was earning more than $15,000 a month.
But she was deeply, deeply unhappy, and one night she "cried out to God and asked Him to prove He was real". The following comes from her official website…
Her ongoing search for love, and little personal support, kept her in the porn industry. It was something she never dreamed she would end up doing, but the doting photographers and the affirming fans seemed to fill her heart's empty places. Willing to do anything for "love," she sacrificed anything to get it…even abuse. She met a man who took over managing her porn career and pushed her to do more hardcore shoots. For three and a half years of the seven years Crissy was in the industry, she was in a physically and emotionally abusive relationship with a man who took all over her money. He was what people in the sex industry call a "suitcase pimp."

After several suicide attempts, Crissy left that relationship with the help of her personal assistant. One night, she cried out to God and asked Him to prove He was real. Nothing she knew about God was what she learned about in Sunday school as a child. She thought no one would ever love a woman like her because she had made so many mistakes. She felt dirty and alone. She prayed for God to send her a sign. He did. A couple of days later, He sent a new friend into her life who told her about Jesus. She knew without a doubt God has used him to help her break free. That day, Crissy left the porn industry and has never looked back.
You never know when something that you have to say is going to completely change someone's life.
An article that was recently published by the Daily Mail has more details about what happened the next day after Crissy Outlaw cried out to God…
The next day, the then-31-year-old visited her boyfriend, an actor on a movie set in Albuquerque, New Mexico. During a break in filming, she was hanging out with him, a couple of his friends and film crew members. One of his friends began passing a photo of his topless wife around the circle the group had formed while making lewd comments. Crissy was embarrassed and angry, but a man who worked on the film set, Chris, decided not to look at the picture and rather told the group he would never show any pictures of his wife to anyone.
Simply by refusing to look at that nude photo, Chris made it clear that there was something very different about him.
Read More @ EndOfTheAmericanDream.com
Help us spread the ANTIDOTE to corporate propaganda.

Please follow SGT Report on Twitter & help share the message.