by Charles Hugh Smith, Of Two Minds: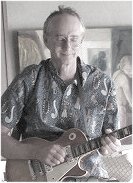 It was no coincidence that America's 11-ton bunker-tunnel busting bomb was deployed in Afghanistan as tensions mount over North Korea's nuclear theats.
In the past, China resisted U.S. saber-rattling against North Korea. Now China is threatening North Korea with military action. What's going on? Why the sudden convergence of U.S.-China threats of military force against North Korea?
China Threatens To Bomb North Korea's Nuclear Facilities If It Crosses Beijing's "Bottom Line".
China also noted that "nuclear weapons is DPRK's trump card for its defiance of China and the United States. Once this card is lost, it will become obedient immediately."
The author then speculated rhetorically that if North Korea's "nuclear facilities are destroyed, they will not even fight back, but probably block the news to fool its domestic people. The DPRK will freak out if its nuclear facilities are destroyed." And yes, a Chinese author said "freak out."
The report also said that "the DPRK must not fall into the turmoil to send a large number of refugees, it is not allowed to have a government that is hostile against China on the other side of the Yalu River, and the US military must not push forward its forces to the Yalu River."
For context, here is a satellite photo of the Korean peninsula: note the black hole devoid of lighting. That's North Korea.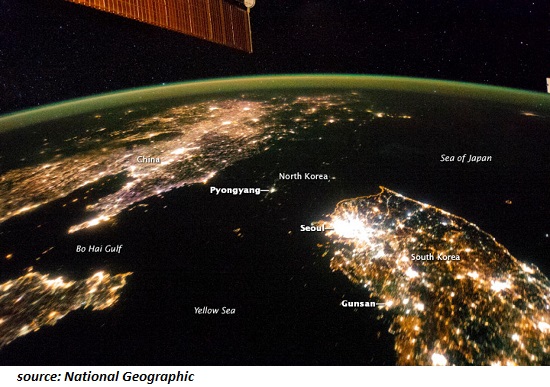 The difference between North Korea and South Korea is mostly political. Stalinist North Korea has starved its people for decades to support a vast war machine, and kept them ignorant of the broader world. This is slowly changing as smugglers do a brisk and highly dangerous business in banned DVDs and other digital media:
How media smuggling took hold in North Korea (PBS)
Can Smuggled TV Shows Change North Korea? (NY Times)
South Korea's economy is larger (by some measures) than the economies of nations such as Spain, Australia, Mexico and Russia. South Korea is not just a formidable economic power; it fields a powerful military and has global "soft power" via its media and investment reach. It also has substantial trade with China.
South Korea is a powerhouse, North Korea is a rogue state that has starved millions of its citizens to death and threatens to spark a nuclear war that could impact China very negatively, even if China avoids military conflict.
Which state would you rather be responsible for protecting? Which one is an asset and which is a costly, risky liability? The answer is obvious to all.
Help us spread the ANTIDOTE to corporate propaganda.

Please follow SGT Report on Twitter & help share the message.