by Stefan Stanford, All News Pipeline: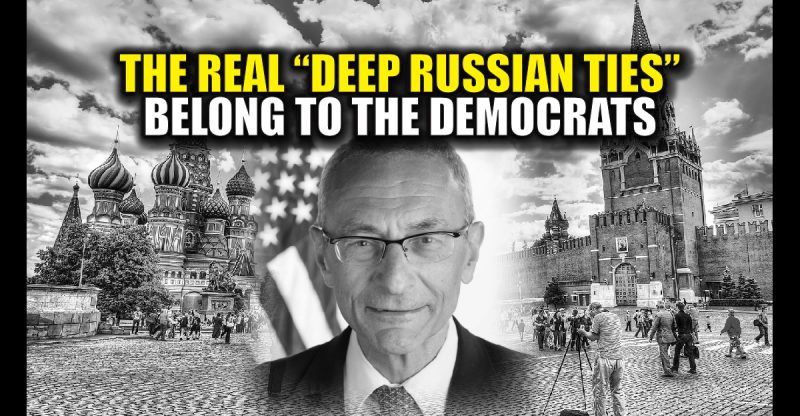 In psychology, projection is a theory in which humans defend themselves against their own (sometimes unconscious) impulses or qualities by denying their existence in themselves while attributing them to others. For example, a person who is habitually rude may constantly accuse other people of being rude. It incorporates blame shifting.
In the recent tweet seen screenshot below from President Donald Trump, he urges Americans to watch a Fox News story on John Podesta's ties with Russia. Reminding Americans and the world "it was Russia" stone-throwers on the left may have been living in Russia-funded glass-houses, we see now playing out in politics a classic case of psychological projection.
'Actors on the world stage' attempting to deny or downplay their own ties to Russia, casting those qualities of themselves upon President Trump, we also get ear-opening truth from CNN in the first video below that projection is now voraciously at play within the mainstream media and the 'deep state'.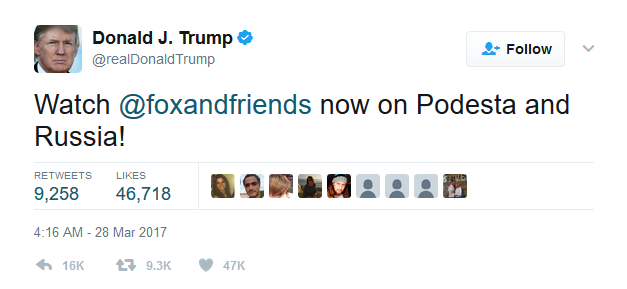 In this new story over at Breitbart they report that while the MSM is busy chasing Trump-Putin 'conspiracy theories', they've completely neglected links between Russia and key players on the Democrats, specifically Podesta. As we hear in the 2nd video below from Breitbart editor Peter Schweizer, Podesta became very, very rich due to Russia, and that's documented, verified news.
We also have absolute proof that money flowed into the Clinton Foundation due to a Russian uranium deal, this story coming straight to us from the NY Times. How far do the ties stretch between the Clinton's and their associates and Russia? As we reported back on August 27th of 2016, Russia's Yamantau Mountain doomsday bunkers were largely funded with a one billion dollar aid package given to Russia by Bill Clinton, allegedly to help them take down their nuclear weapons. More on that below but first, from the Breitbart story detailing Podesta's Russia links.
"In 2011, he joins the executive board of this small energy company in Massachusetts called Joule Energy," (Breitbart editor Peter) Schweizer recalled. "And Joule Energy, about two months after he joins the executive board, gets a large infusion of cash. They get one billion rubles, which is about $35 to $45 million, invested from Russia. It comes from a very unusual entity, this entity called RUSNANO."
Read More @ AllNewsPipeline.com
Help us spread the ANTIDOTE to corporate propaganda.

Please follow SGT Report on Twitter & help share the message.