by Stefan Stanford, All News Pipeline: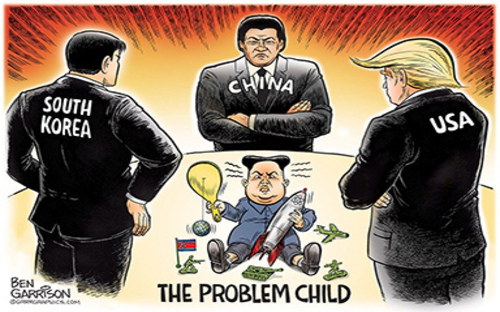 Saturday April 15th is the 'Day of the Sun' in North Korea. The 105th anniversary since the birth of the founder of NKorea Kim II Sung, the 'Day of the Sun' has traditionally seen the North testing new weapons and this April 15th may be no different with current leader Kim Jong Un allegedly planning something huge that day.
The new story from Pravda is called "North Korea: Nuclear War To Start On The Day Of The Sun" within which they report upon comments recently made by a North Korean Foreign Ministry official: "We will take most severe countermeasures against the provocateurs to defend ourselves with the might of our weapons." According to Yevgeny Kim, an expert with the Center for Korean Studies at the Institute of the Far East, "I do not think that the Americans are crazy enough to attack North Korea, given the situation that has developed so far. The Northerners can answer. This is not Syria! They will certainly attack US ships and army bases. They have their own missiles for the purpose."
It's clear that what's happening now in North Korea is much different from Syria. Having already tested several nuclear weapons, NKorea poses an 'existential threat' to America while Syria did not.
In this new story from the Daily Mail they report that according to a new poll, the majority of Americans feel 'uneasy' about President Trump's ability to handle 'the North Korean problem'. In fact within the story, Trump himself makes clear that NKorea, an issue that has bedeviled policy makers for decades, is "not as simple as people would think".
As Yevgeny Kim mentioned, Kim Jong Un and North Korea will answer any attacks upon them. And while Trump's recent visit with China's President Xi seems to have cemented China's cooperation with Trump and the US to 'deal with the North Korean problem', NKorea has several 'aces in the hole' that we may not be able to account for until it's too late.
As Dr. Peter Vincent Pry has reported, all North Korea needs is ONE successful attack upon America and Kim could bring down our entire nation. If the two North Korean satellites allegedly capable of carrying miniaturized nuclear weapons capable of launching an EMP attack against America aren't enough, Kim's other aces in the hole are a large number of NKorean submarines that are apparently capable of 'disappearing without a trace' and 'sleeper agents of North Korean terror' already spread throughout the world, just waiting for the word to 'go live' so they can deliver biological terror.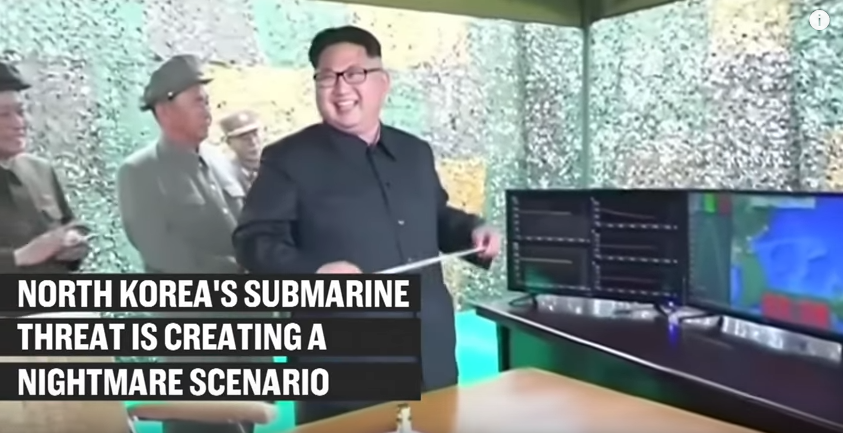 As we reported nearly two years ago on ANP back in August of 2015, 50 North Korean subs 'went off radar', spooking South Korea and Japan, with several of them unable to be located for several days. According to one national security expert, "We didn't know where they were at the time. One would hope that we would keep very close tabs on those that could launch the submarine-launched ballistic missiles [SLBMs]. All of that is very worrisome because that may very well have a nuclear weapon someday." Well that 'someday' has flown the coop as we all know that North Korea has nuclear weapons now. Might they be capable of launching nuclear weapons from their subs?
While 'China flaunts their mighty missiles' on state TV, another clear message to North Korea along with the recent 'MOAB' mother-of-all-bombs that Trump recently had dropped on ISIS in Afghanistan, this April 10th story from the Daily Mail asked "Is There A Russian Or Chinese Submarine Off The Coast Of California" after unusual Naval Aircraft patrol searches sparked fears that something very strange was going on off of the West coast.
Read More @ AllNewsPipeline.com
Help us spread the ANTIDOTE to corporate propaganda.

Please follow SGT Report on Twitter & help share the message.