Energy drinks kept blood pressure elevated for hours
by Julie Fidler, Natural Society: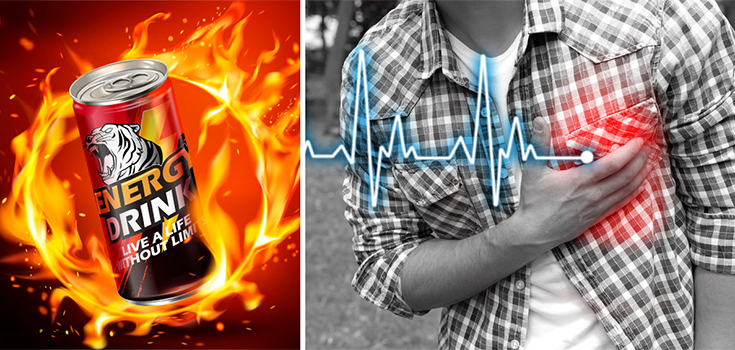 Energy drinks have been linked to heart problems in a new study published April 26 in the Journal of the American Heart Association (JAMA).
Oh, but it's not the first time, not by a long shot. A 2013 study showed that energy drinks put an additional strain on the heart, causing it to contract more rapidly than usual. Over time, this can weaken the heart and cause palpitations.
A November 2015 study revealed that consuming just 1 energy drink per day puts you at risk of heart attack and stroke because they cause harmful spikes in the 'fight or flight' hormone noradrenaline, as well as blood pressure.
In March 2016, researchers warned that the sugary, uber-caffeinated beverages increase the risk of having an abnormal heart rhythm and can increase blood pressure, making the products especially dangerous for people who have preexisting heart conditions.
It's not just the caffeine that can cause the heart to go haywire, though. The vitamins, stimulants, and herbs in the drinks, combined with caffeine, super-charge your ticker in ways it can't handle.
Emily A. Fletcher, Pharm.D., study author and deputy pharmacy flight commander at David Grant U.S.A.F. Medical Center at Travis Air Force Base in California, says:
"For the 1 in 3 Americans who already have hypertension, this increase in blood pressure from consuming energy drinks could pose a potentially serious risk." [2]

Read More @ NaturalSociety.com

Help us spread the ANTIDOTE to corporate propaganda.

Please follow SGT Report on Twitter & help share the message.