Is AIPAC a protected Israeli Intelligence Operation?
from Stew Webb: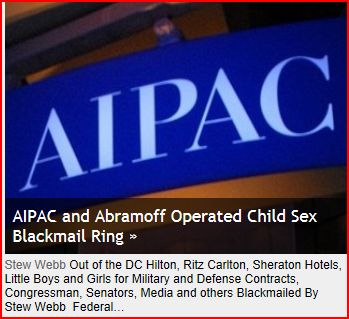 Out of the DC Hilton, Ritz Carlton, Sheraton Hotels, Little Boys and Girls for Military and Defense Contracts, Congressman, Senators, Media and others Blackmailed
This is a story of the U.S. Shadow Government tied to Organized Crime, Foreign intelligence, current and retired FBI Trolls and stooges and how they have Blackmailed, Imprisoned, Murdered, defamed and tried to destroyed their reputations, those who have exposed their crimes or got in their way.
U.S. senators and congressmen are covering up the Dusty Foggo government lobbyist and military prostitution and pedophilia ring in Washington involving legislators, news reporters, military officers and high government officials.
Alberto Gonzales and President Bush fired San Diego U.S. Attorney Carol Lam because she was probing the Dusty Foggo / Jack Abramoff D.C. sex ring.
Is child sex and prostitution in exchange for defense contracts and votes for war too explosive for the American people to hear?
According to a long-time senior intelligence agent the Washington, DC Hilton, Ritz Carlton and Sheraton Hotels were used for compromising House and Senate members, National Media hosts who had sex with children in a legislative and media Blackmail ring.
AIPAC – American Israeli Public Affairs Committee was directly involved with Israeli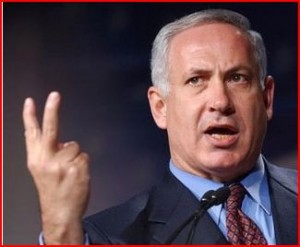 Prime Minister Benjamin Netanyahu,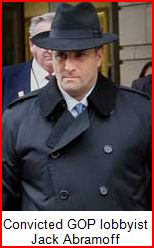 GOP Republican Convicted Lobbyist Jack Abramoff who took provided male and female heterosexual, homosexual, lesbian, bisexual and child prostitutes sexual services to numerous US Congressmen, US senators, national media hosts and other federal officials who were compromised and made susceptible to blackmail at three Washington hotels.
"The whole Republican and Democratic Parties were for sale, the House, Senate and the White House."
"Poppy Bush and Abramoff were up to their eyeballs in this kid shit," said the Federal Agent.
The Washington Hilton was specifically used for sex with children because it has what the agent termed a "super secure section for VIPs that is out of public view and which reportedly employs no camera surveillance, an area able to hold around 6-10 vehicles so that no one could observe abducted, abused or drugged children flown in from other states who were coming to or leaving the hotel." I was told that Hilton employees began to become suspicious of Abramoff's operation, so children were moved to the Washington Ritz-Carlton according to other intelligence officials.
The operation was organized by convicted Republican lobbyist Jack Abramoff and ensnared California GOP Congressman Randy "Duke" Cunningham—convicted for bribery and currently serving eight years in federal prison.
The resigned Florida Republican Representative Mark Foley's page-boy sex predator case is only the tip of the iceberg-a pedophile scandal linked to the George HW Bush administration.
The agent who declined to be named due to the sensitivity of the case added that the secluded entrance was originally used in response to Bush 41 family friend John Hinckley's attempted assassination of President Ronald Reagan outside the Hilton on March 30, 1981 just after Reagan and Vice President Bush took office. Interestingly, the assassin's brother Scott Hinckley was scheduled to have dinner with Bush 43's brother Neil Bush on the evening of the assassination attempt, but the curious "coincidence" was covered up as perhaps one of the most spiked news stories of the last century.
Help us spread the ANTIDOTE to corporate propaganda.

Please follow SGT Report on Twitter & help share the message.