by John W. Whitehead, Rutherford Institute: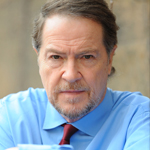 The American kleptocracy (a government ruled by thieves) continues to suck the American people down a rabbit hole into a parallel universe in which the Constitution is meaningless, the government is all-powerful, and the citizenry is powerless to defend itself against government agents who steal, spy, lie, plunder, kill, abuse and generally inflict mayhem and sow madness on everyone and everything in their sphere.
Case in point: in the same week that Wikileaks dropped its bombshell about the CIA's use of spy tools to subject law-abiding Americans to all manner of government surveillance and hacking—a revelation that caused barely a ripple of concern among the citizenry—the government quietly and with little fanfare continued to wage its devastating, stomach-churning, debilitating war on the American people.
Incredibly, hardly anyone noticed.
This begs the question: if the government is overstepping its authority, abusing its power, and disregarding the rule of law but no one seems to notice—and no one seems to care—does it matter if the government has become a tyrant?
Here's my short answer: when government wrongdoing ceases to matter, America will have ceased to be.
Just consider the devastation wrought in one week in the life of our American kleptocracy:
On Monday, March 6, police were given the go-ahead to keep stealing from Americans who were innocent of any wrongdoing.
In refusing to hear a challenge to Texas' asset forfeiture law, the U.S. Supreme Court allowed Texas police to keep $201,000 in ill-gotten cash primarily on the basis that the seized cash—the proceeds of a home sale—was being transported on a highway associated with illegal drug trade, despite any proof of illegal activity by the owner. Asset forfeiture laws, which have come under intense scrutiny and criticism in recent years, allow the police to seize property "suspected" of being connected to criminal activity without having to prove the owner of the property is guilty of a criminal offense.
On April 1, 2013, James Leonard was driving with a companion, Nicosa Kane, on U.S. Highway 59 in Texas when the vehicle was stopped by a state police officer for allegedly speeding and following another vehicle too closely. A subsequent search of the vehicle disclosed a safe in the trunk, which Leonard explained belonged to his mother, Lisa Leonard, and contained cash. When the police officer contacted Lisa Leonard, she confirmed that the safe's contents belonged to her, that the contents constituted personal business, and that she would not consent to allowing the officer to open the safe. After police secured a search warrant, the safe was opened and found to contain $201,000 and a bill of sale for a home in Pennsylvania.
Neither the Leonards nor Kane were found to be in possession of illegal drugs. However, the state initiated civil forfeiture proceedings against the $201,100 on the ground that it was substantially connected to criminal activity because Highway 59 is reputed to be a drug corridor. At trial, Lisa Leonard testified that the money was being sent to Texas so that she could use it to purchase a home for her son and Kane. Both the trial and appeals courts affirmed the authority of state officials to seize and keep Leonard's funds under the state's asset forfeiture law, basing their ruling on wholly circumstantial evidence and the reputation of Highway 59. Leonard then asked the U.S. Supreme Court to compel Texas to return her money, given that she was innocent of any crime. In refusing to hear the case on a technicality, the Supreme Court turned its back on justice and allowed the practice of policing for profit to continue.
On Tuesday, March 7, hacked information about the surveillance state was met with a collective shrug by the public, a sign of how indifferent the citizenry has become to living in an electronic concentration camp.
Wikileaks confirmed what we've suspected all along: the government's ability to spy on law-abiding Americans is far more invasive than what we've been told. According to the Wikileaks Vault 7 data dump, government agencies such as the CIA and the NSA have been spying on the citizenry through our smart TVs, listening in on our phone calls, hacking into our computerized devices (including our cars), and compromising our security systems through the use of Trojan horses, spyware and malware.
As this Wikileaks revelation confirms, we now have a fourth branch of government. This fourth branch came into being without any electoral mandate or constitutional referendum, and yet it possesses superpowers, above and beyond those of any other government agency save the military. It is all-knowing, all-seeing and all-powerful. It operates beyond the reach of the president, Congress and the courts, and it marches in lockstep with the corporate elite who really call the shots in Washington, DC.
You might know this branch of government as Surveillance, but I prefer "technotyranny," a term coined by investigative journalist James Bamford to refer to an age of technological tyranny made possible by government secrets, government lies, government spies and their corporate ties. Beware of what you say, what you read, what you write, where you go, and with whom you communicate, because it will all be recorded, stored and used against you eventually, at a time and place of the government's choosing.
Privacy, as we have known it, is dead.
Help us spread the ANTIDOTE to corporate propaganda.

Please follow SGT Report on Twitter & help share the message.