by David Stockman, DailyReckoning: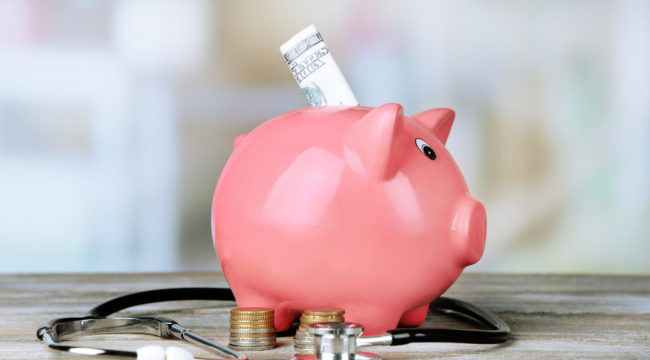 Speaker Ryan's Obamacare "repeal and replace" plan, as I've been predicting, is a complete fiscal disaster.
Not only will it add $1.1 trillion to the Federal deficit over the next decade, but, more importantly, it reforms exactly nothing.
It leaves Obama's big Medicaid expansion virtually in place, swaps one kind of tax credit for another in the individual insurance market and leaves the huge, perverse tax subsidy — amounting to upwards of $350 billion per year — for employer plans completely untouched.
This latter point exemplifies the Profiles in Cowardice that suffuses the Ryan Plan; and shows that if the legislation ever does make it through the House and Senate, it will cost every penny as much as Obamacare when all the vote getting deals are finally done.
From a fiscal perspective, the Ryan plan starts $1.1 trillion in the hole on a ten-year basis because it repeals, appropriately, the individual and employer mandates and the Obamacare taxes on providers, high cost plans, medical devices and high income taxpayers.
The mandates would have generated nearly $300 billion in fines over the next decade, according to the Congressional Budget Office (CBO), and upwards of $800 billion from the Obama tax grabs.
So the new plan is bleeding $1.1 trillion in red ink before the black ink is dry on the remainder of its 123 pages.
Likewise, an earlier draft of the Ryan plan provoked an outcry from fiscal hawks in the Freedom Caucus and Republican Study group because it established a new entitlement in the guise of reform.
In typical fashion, however, the revised plan puts a fig leaf over Ryan's age-based tax credit entitlement by eliminating Bill Gates' eligibility for a $4,000 tax credit (he's 61) — along with a few million other American households in the super-affluent tier.
I doubt, however, whether anyone who can do 5th grade math will be fooled by Ryan's double shuffle. The new provisions still amount to a massive tax credit entitlement that in some ways is for more profligate than Obama's health exchange premium subsidies.
In theory, upwards of 95% of households are eligible to claim some or all of these tax credits which range from $2,000 to $4,000 per person based on age brackets. That's a multi-trillion entitlement under any other name.
Then again, the tax credit for individual policies is only the tip of the medical entitlement iceberg.
The U.S. has a sweeping medical entitlement system that will cost more than $24 trillion over the next decade, but Ryan's new plan simply perpetuates the status quo.
These entitlements amount to almost double the 10-year cost of $13.2 trillion for social security. And 7X the $3.3 trillion cost for benefits like foods stamps and welfare.
Yet the crushing cost inflation and excessive utilization that has ballooned the U.S. health care system to 18% of GDP (compared to 10-12% for virtually all other developed countries) results directly from these massive government subsidies.
They foster a perverse system of socialism for beneficiaries and crony capitalism for the providers and their various cartels.
The heart of the problem is a giant third-party payment system that essentially eliminates market pricing and consumer shopping behavior. The result is overutilization of services, overpricing, and free-riding.
When virtually everything is paid for by third-parties, you do not have price-conscious, shopping-oriented, cost-minimizing consumers who have their own money at risk — just several hundred million cost-indifferent patients with various kinds of prepaid cards (e.g. medicare, Medicaid, blue cross, employer plans, etc).
Needless to say, there is no such thing as a true free market when their are no real consumers.
What passes for the health care market today is just a bureaucratic clearing house where provider cartels attempt to maximize their billings — while insurance companies, HMOs, PPOs and utilization review and pre-approval agencies seek to minimize what they certify for payment.
As a result, the medical professions and delivery system have morphed into Washington's greatest crony capitalist lobby.
Read More @ DailyReckoning.com
Help us spread the ANTIDOTE to corporate propaganda.

Please follow SGT Report on Twitter & help share the message.