by Stefan Stanford, All News Pipeline: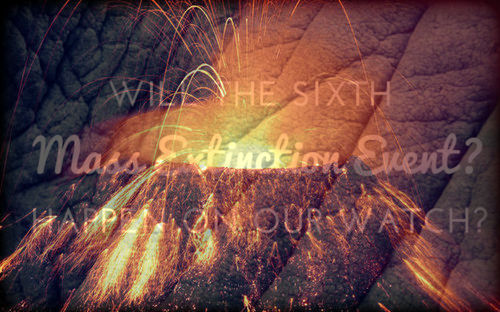 – Will Millions Who Don't Prepare Die Due To Starvation?
According to a recent study shared in this new story by Science Daily, one of the greatest mass extinctions in history was due to an ice age, not the Earth's warming. As they report, the 95% elimination of sea life during the Permian-Triassic years was long believed by scientists to have been caused by the warming of the Earth but researchers now have proof it was brought on by a short ice age…an ice age they now believe was triggered by a series of massive volcanic eruptions.
As this recent Daily Star story reports, the Great Permian extinction was the largest extinction known to mankind, much bigger than that which wiped out the dinosaurs, leaving the Earth nearly completely devoid of life. They report a new discovery in China helps to prove that a string of mega-volcanoes erupting during that time sent sulphur into the atmosphere, completely blocking out the sun, and nearly instantly triggering the devastating extinction event.
The extinction event which killed 70% of all land animals and 96% of all marine life was caused by a huge ice age triggered by massive volcanos.
Scientists long thought global warming was responsible for the destruction, but new research suggests temperatures plunged and the world froze.
The Permian era creatures were the early ancestors of mammals and dinosaurs – with animals taking their first steps onto land.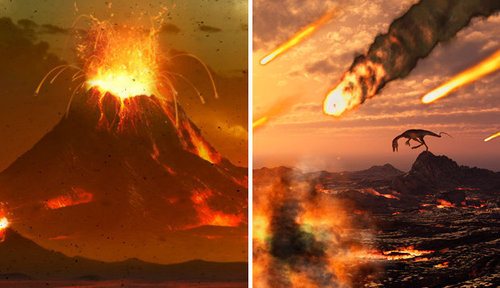 As we learn from the sources outlined within this story, throughout history, the fall of civilizations coincide greatly with climate change. And while George Soros and the globalists continue to push 'global warming' and carbon taxes upon the world, some scientists warn we may have already reached a 'warm peak' between ice ages and the real threat we face from our environment is a new ice age in the future – not global warming.
While history has already proven such an event can happen without 'any warning', as we see outlined below, those who are paying attention to the signs that our planet Earth is giving us see that great warnings are being given already. And while we won't predict that we'll be seeing another 'Ice Age' any time soon, and certainly not 'the day after tomorrow', some scientists and historians are sure we're heading in that direction.
As we hear in the final video below featuring Clif High from Half Past Human and the Web Bot Project along with North West Liberty News, "the ice age cometh" with High warning we'll never get the truth about what's happening to the global climate from the mainstream media still stuck in 'political correctness' and the push for global warming taxes.
High even warns that at some point in the future, large parts of North America could become uninhabitable due to a year-long winter and while we're not ready to believe such an event will happen in our lifetimes, we're clearly not the ones who'll be controlling when that event happens, either.
So, as we're urged in that video and in the note below from Steve Quayle, we can only control our preparation for such a possible future event and stocking up on long-term food storage is a good start for any short or long-term emergency. As we learn below, proven by history, famine and massive climate change go hand in hand with massive volcanic eruptions, a vicious cycle repeated over and over again through history and as recently as 200 years ago here in the US during 1816's 'year without a summer'. First, from Quayle.:
"FOOD DOES NOT MAGICALLY APPEAR ON THE PLATE OR IN THE FRIDGE, COFFEE LATTES DON'T FLOW FROM COFFEE FOUNTAINS AND ORGANIC CHOCOLATE DOESN'T JUST APPEAR IN DRAWERS – OUR PARENTS AND GRAND PARENTS KNEW THIS, BUT THE MILLENNIALS DON'T, BUT THEY ARE SOON TO FIND OUT THAT SAND BOX TEMPER TANTRUMS AND SAFE ZONES WONT QUENCH THE HUNGER PAINS IN THEIR STOMACHS"
Read More @ AllNewsPipeline.com
Help us spread the ANTIDOTE to corporate propaganda.

Please follow SGT Report on Twitter & help share the message.