by James A. Kidney, Wall Street On Parade: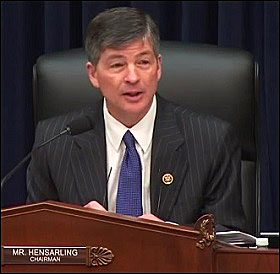 The Trump administration assault on investor protections put in place following the 2007-08 financial crisis continues apace. The war on investors takes place in arenas both large and small.
The large issues get the attention, of course. These include repeal of much of the Dodd-Frank law and regulations of the biggest Wall Street banks, limiting or eliminating the Consumer Financial Protection Bureau, which actually helps individual customers abused by giant financial institutions, and preventing adoption of fiduciary standards for financial professionals recommending securities that line their pockets but are risky to customers.
But Washington is not merely a swamp of self-interest with large, highly visible alligators munching on small fish to satisfy their insatiable greed. Another apt metaphor is a field of giant weeds — weeds of rules, processes and procedures that can be manipulated for the interests of the Fat Cats.
These weeds are everywhere in Washington. Whether your particular self-interest lies in financial dealings regulated by the Federal Reserve and the Securities and Exchange Commission, looser regulations at the Environmental Protection Agency, exercising greater control of your employees by removing Labor Department regulations, or a host of other rules, processes and procedures, powerful interests with highly paid lawyers can push back easily against the much-maligned bureaucracy every day.
This is especially the case when there is one-party government and the president appoints those at the center of the oligarchy to head government agencies, as is true today.
What goes on hidden by these weeds is not usually paid attention to by either the press or the public.
Case in point: Although the SEC currently has three vacancies on its five-person commission, the designated temporary chairman, Republican Michael S. Piwowar, has quietly restricted the authority of the SEC's civil servants in the Enforcement Division to issue subpoenas for witnesses and documents when investigating whether securities laws have been violated. A small number of news articles suggest this unwarranted reversal of an eight-year-old policy delegating authority to the supervisors in the Enforcement Division may remove Division discretion in its use of civil investigative powers completely.
Read More @ Wallstreetonparade.com:
Help us spread the ANTIDOTE to corporate propaganda.

Please follow SGT Report on Twitter & help share the message.