by Pam Martens and Russ Martens, Wall Street On Parade: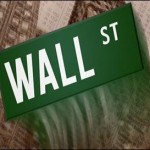 There's a very old joke on Wall Street that goes like this: "How do you make a small fortune on Wall Street? Answer: Start with a large one." Unfortunately, millions of Americans have discovered since 2008 that this is no laughing matter.
There are now more than 1,000 articles on this website that address the failure of our Congress and regulators to rein in the serial and frequently, conspiratorial, abuses of Wall Street against the investing public. There are brilliantly written books on the fleecing and insatiable greed of Wall Street; there are movies and documentaries on how Wall Street's reign of financial terror brought the U.S. to the brink of financial collapse in 2008. And yet, the public continues to play the role of sucker at the big trading houses on Wall Street.
ust last week the Securities and Exchange Commission (SEC) provided a glimpse into more nefarious shenanigans on Wall Street that it has allowed to shrivel the life savings of retail clients for years. The SEC fined Morgan Stanley a meaningless $8 million for selling high risk, non-traditional Exchange Traded Funds (ETFs) to retail clients without adequate disclosures and safeguards, thus violating antifraud provisions of the Investment Advisors Act.
The SEC Order focused on a product called a "single inverse ETF," which, it turns out, was not the worst kind of non-traditional ETF that Morgan Stanley had sold to its clients. A single inverse ETF is a product that seeks to deliver the opposite performance of a benchmark index like the S&P 500 on a "single" basis meaning a 1-to-1 basis. The single nomenclature is necessary because there are also leveraged ETFs that seek to provide to 2-to-1 or even 3-to-1 performance of the index (inverse or regular). Based on a review of arbitration claims filed against Morgan Stanley and other big banks on Wall Street, leveraged and inverse ETFs have been savaging the life savings of retail investors for years, while the industry's self regulator, FINRA, has allowed the parties in the arbitration claims to settle quietly. It has also agreed to expunge the charges from the broker's official record in many of the cases.
The history of these abuses are long and sordid. On May 1, 2012, FINRA fined and sanctioned the following firms for abuses in selling leveraged and inverse ETFs:
Wells Fargo – $2.1 million fine and $641,489 in restitution;
Citigroup – $2 million fine and $146,431 in restitution;
Morgan Stanley – $1.75 million fine and $604,584 in restitution;
UBS – $1.5 million fine and $431,488 in restitution.
At the time, FINRA noted the following: "…the firms did not have adequate supervisory systems in place to monitor the sale of leveraged and inverse ETFs, and failed to conduct adequate due diligence regarding the risks and features of the ETFs. As a result, the firms did not have a reasonable basis to recommend the ETFs to their retail customers.
Read more @ wallstreetonparade.com:
Help us spread the ANTIDOTE to corporate propaganda.

Please follow SGT Report on Twitter & help share the message.