by Pam Martens and Russ Martens, Wall St On Parade: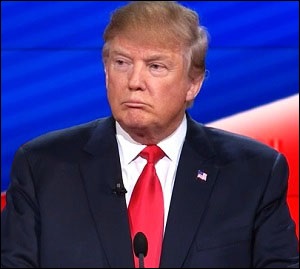 While President Donald Trump is proving himself to be a divider not a uniter, the Attorneys General of Washington State and Minnesota are getting the unity job done. Their case against the President's ban on immigrants entering the U.S. from seven majority Muslim nations – even those holding valid visas and, sporadically, legal permanent residents with valid green cards – has been a clarion call to fellow citizens to stop Trump now before his Executive Orders come for their own rights.
On Friday, Judge James Robart blocked Trump's order nationwide. The case is now under appeal at the Ninth Circuit Court and the docket already has 92 entries. Constitutional scholars, law professors, more than a dozen nonprofits, almost 100 tech companies, and 16 Attorneys General from other states are asking the court to keep Judge Robart's order in place. The public interest is so great that the court is making a live audio feed available to the public for the hearing that will take place today. (Go to bottom of court page under "Live Streaming Oral Arguments," Washington v Trump. The hearing begins at 3 p.m. PST and 6 p.m. EST.)
Among those who have thus far filed Amicus (Friend of the Court) briefs is the Anti-Defamation League (ADL) which tells the court it is "a civil rights and human relations organization that seeks to stop the defamation of the Jewish people." ADL has already expressed its nervousness about Stephen Bannon, Trump's Chief White House Strategist and former head of Breitbart News. ADL writes on its web site that "Bannon essentially has established himself as the chief curator for the alt right. Under his stewardship, Breitbart has emerged as the leading source for the extreme views of a vocal minority who peddle bigotry and promote hate."
ADL has written one of the more poignant Amici, telling the court the following:
"The promise of America has been manifest since before the American Revolution. John Winthrop, while still on his transatlantic voyage to the New World, admonished the future colonists of Massachusetts to always remember that their new community would be 'as a city upon a hill,' with the entire world watching. In fulfilling this vision, the country welcomed in its early years those disfavored and persecuted in their homelands based on their religious beliefs, including the Pilgrims, the Puritans and the Huguenots. Since then, our nation's wisest leaders have been guided by Winthrop's inspiring vision and have strived toward a more inclusive democracy."
ADL's writes further on how the First Amendment to the U.S. Constitution came about, noting:
Read More @ WallStOnParade.com
Help us spread the ANTIDOTE to corporate propaganda.

Please follow SGT Report on Twitter & help share the message.