by Michael Snyder, End Of The American Dream: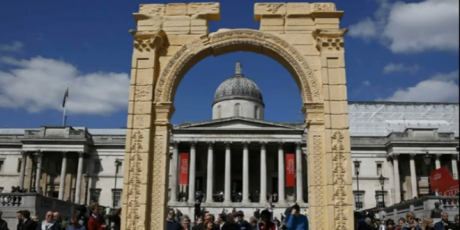 Did you know that 4,000 world leaders from 130 different countries gathered in Dubai this week for the World Government Summit? It was held from February 12th to February 14th, and it featured more than 100 internationally-known speakers including UN Secretary General Antonio Guterres, Christine Lagarde and Elon Musk. If you would like to know more about this shadowy group, you can visit the official website right here. The first World Government Summit was held back in 2013, and that one was actually attended by Barack Obama. Unfortunately the mainstream media in the United States was almost entirely silent about this summit, so most of us in the western world didn't even hear about it.
To honor the spirit of this summit, a reconstructed version of Palmyra's Arch Of Triumph (also known as the Monumental Arch) was erected in Dubai. Previously it had been put up in London and New York City for brief periods of time, and so this marked only the third time that it has been displayed. The following comes from Breaking Israel News…
A replica of a Roman arch that once stood in front of the pagan Temple of Ba'al was erected for the World Government Summit in Dubai this week, creating a scene that one rabbi claims symbolizes the dangerous fusion of Ishmael and Edom against Israel.

The original Roman Victory Arch stood for 1,800 years in Palmyra, Syria, until it was destroyed by ISIS in October 2015. A full-size 28-meter tall replica of the arch was created last year by the Institute for Digital Archeology, a joint project of Oxford and Harvard universities, and has been displayed twice before.

The replica was erected for the opening of the World Government Summit that opened on Sunday in Dubai.
In ancient Palmyra, the Arch of Triumph connected the main street of the Colonnade with the Temple of Bel. If ordinary people of the time wanted to visit the Temple of Bel, they would pass through this arch. And once they were done, the would pass through this arch again on their way out.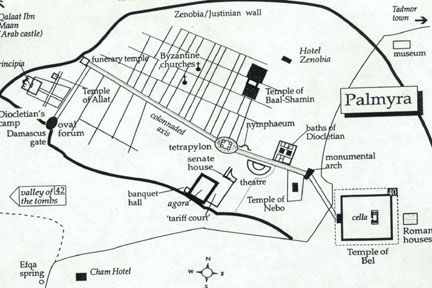 Read More @ EndOfTheAmericanDream.com
Help us spread the ANTIDOTE to corporate propaganda.

Please follow SGT Report on Twitter & help share the message.