by Michael Snyder, End Of The American Dream: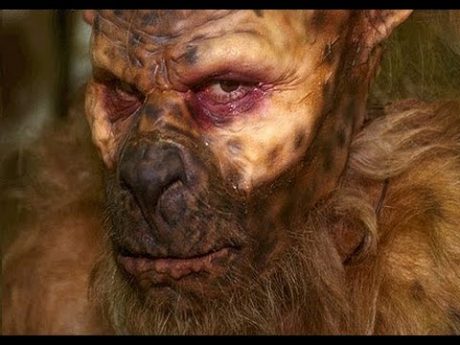 Human-animal mutant creatures make for great material for science fiction writers, but we aren't supposed to be creating them in the real world. In so many ways, the technological advancements that we have made as a society are outpacing our ability to handle those advancements, and this field is certainly a glaring example of that reality. Just because we can create human-animal hybrid chimeras does not mean that we should. Genetic modification is a particularly dangerous science, because we are literally tinkering with the future of our planet. And when it comes to humans and animals, those are two things that definitely should not mix. Unfortunately, they are being mixed, and this could have enormous implications as our society plunges into a very uncertain future.
During all of the chaos surrounding the 2016 presidential election, a stunning announcement by the National Institutes of Health went unnoticed by almost everyone. The following comes from a Huffington Post article entitled "The Island of Dr. Moreau For Real"…
In August 2016, the National Institutes of Health announced that it was lifting its ban on research that introduces stem cells from humans into animal embryos. Stem cells have the ability to evolve into any human cell and can grow into any human tissue. The goal of this type of research is to grow human tissues and eventually human replacement organs in animals. What an innovative way to improve upon transplantation medicine! But to realize this potential, we would create an organism that is part animal and part human! These hybrids are the stuff of ancient mythology. These mixtures of different animals are called chimeras after the mythical ancient Greek creature that was part lion, snake and goat. One goal of today's research is to produce tissues and organs for experimentation that will improve our understanding of human disease. An alternative and longer term goal would be to produce organs directly for human transplantation. Imagine an infinite source of human organs – one wears out and you produce a new one as a replacement.
When human stem cells are introduced into an animal embryo, that creature becomes part human.
So does a part-human creature have rights?
If so, how do those rights differ from those of a full human?
These are the kinds of questions that ethicists are starting to wrestle with.
The thought of creating human-animal hybrids just for the purpose of growing organs which will be used for medical transplants is beyond disturbing. But this is what our scientists actually intend to do.
And just this week, the National Academies of Sciences and Medicine has released a brand new report that endorses the genetic modification of humans. The following comes from a Gizmodo article…
Today, the National Academies of Sciences and Medicine released a major new report and recommendations to ensure any such research done stateside in the future is performed responsibly and ethically.

The implicit message is that whether we like it or not, a future of gene-edited humans is on its way.
Messing around with the genetic material of humans means that you are literally messing around with the future of the human race.
And once this genetic material starts being passed from generation to generation, it will literally be impossible to put the genie back into the bottle ever again.
Read More @ EndOfTheAmericanDream.com
Help us spread the ANTIDOTE to corporate propaganda.

Please follow SGT Report on Twitter & help share the message.