by Oliver JJ Lane, Breitbart: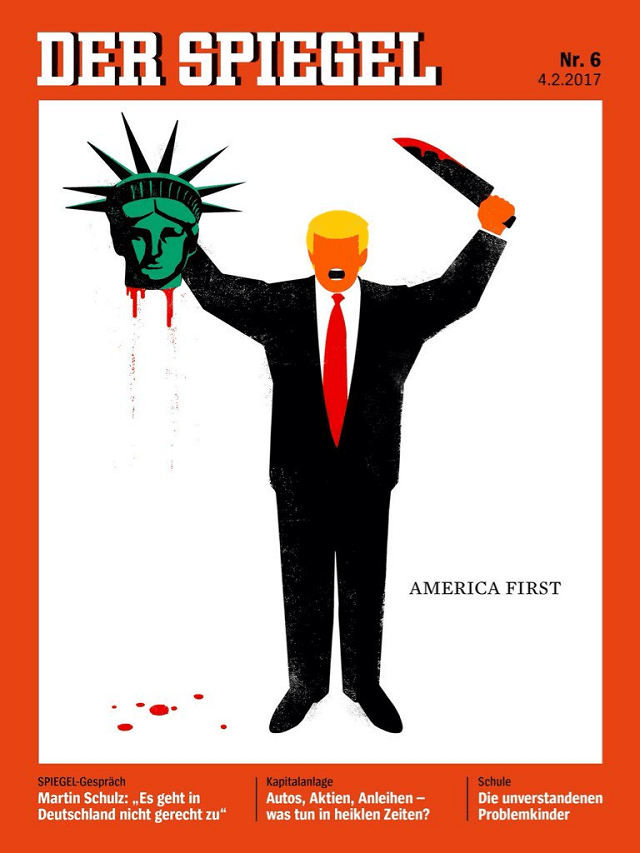 Best-selling German weekly news magazine Der Spiegel [The Mirror] have published their weekend cover featuring a heavily stylised cartoon of the new American President, apparently in the style of an Islamic State propaganda video.
Showing President Trump holding the severed head of the Statue of Liberty in one hand and a blooded knife in the other, the cartoon was produced for the magazine by United States-based Cuban artist Edel Rodriguez. The design follows a number of other covers and articles by the magazine, one of Europe's largest, which have been highly critical of Trump, both during the election campaign and after his election.
Past covers have included a renditon of President Trump as a meteorite speeding towards Earth with the headline "the end of the world", and a picture of the now-President standing with former challenger Hillary Clinton covered in mud in a snipe at the hard-fought campaign.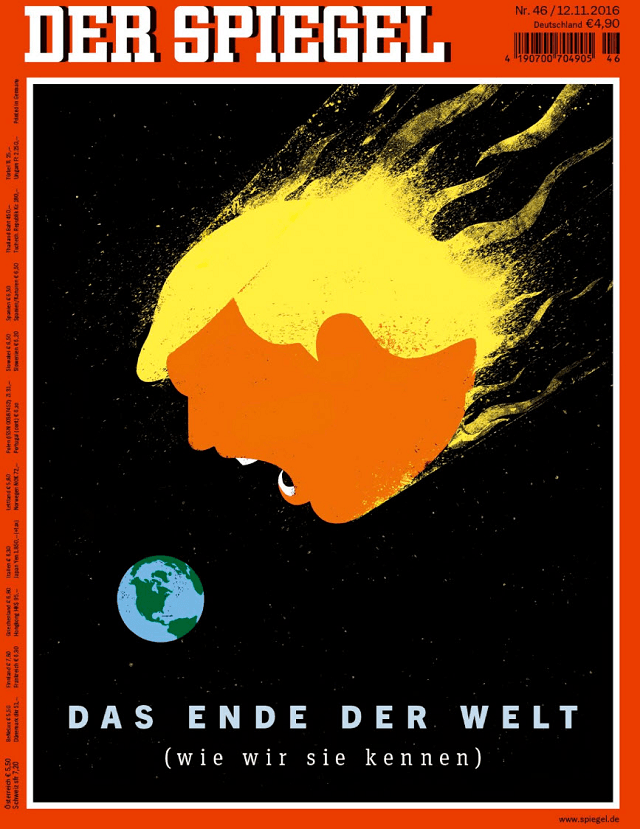 Another, showing President Trump surrounded by shooting flames, asked the question with its lead article: "USA: The most dangerous man in the world: Why do we have to take Donald Trump seriously as a candidate for presidential elections?".
The latest edition simply states "America First", in an comparison of President Trump's unabashed desire to further American interests and the bloodthirsty Islamic State in Iraq and Syria (ISIS). In creating the picture, illustrator and erstwhile Time art director Redriguez said "It's a beheading of democracy, a beheading of a sacred symbol", whenspeaking to the Washington Post about his work.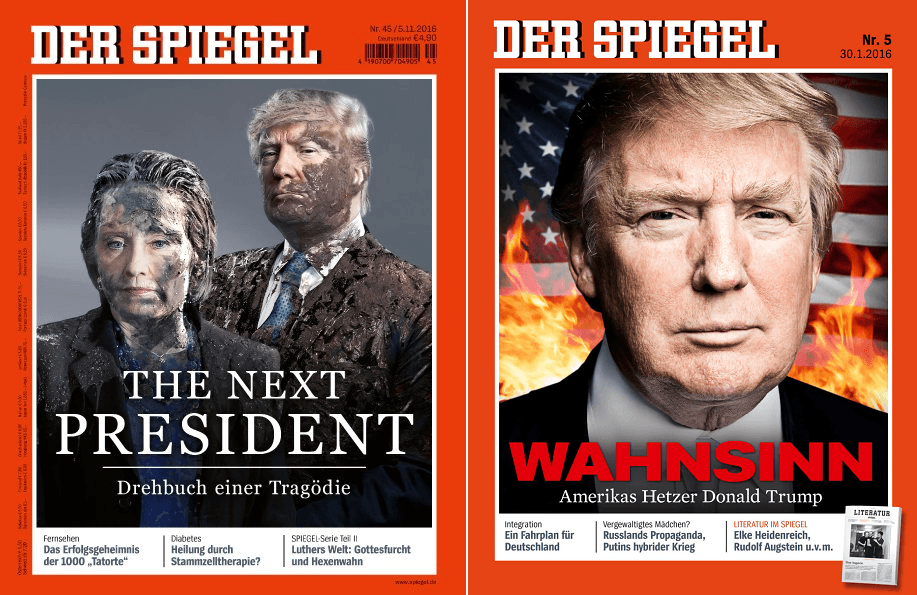 The shocking front page image accompanies a lead article which claims quite matter-of-factly that "The president of the U.S. is a racist. He is attempting a coup from the top; he wants to establish an illiberal democracy, or worse; he wants to undermine the balance of power".
The depiction of President Trump brandishing a large knife and the head of the Statue of Liberty — a gift to the United States from the people of France — comes one the same day that a group of French soldiers foiled a terror attack in Paris. Shooting the Egyptian citizen assailant as he charged the patrol with a large knife, the soldiers hit the would-be killer five times in the stomach and leg.
In 2016 a French Catholic priest was martyred by beheading by an Islamist killer as he celebrated mass in his parish Church. Pro-Islamic State killers have launched a number of other attacks in France over the past two years, including the murder by stabbing of a senior police officer and his wife, the Nice attacks, and Bataclan bombings.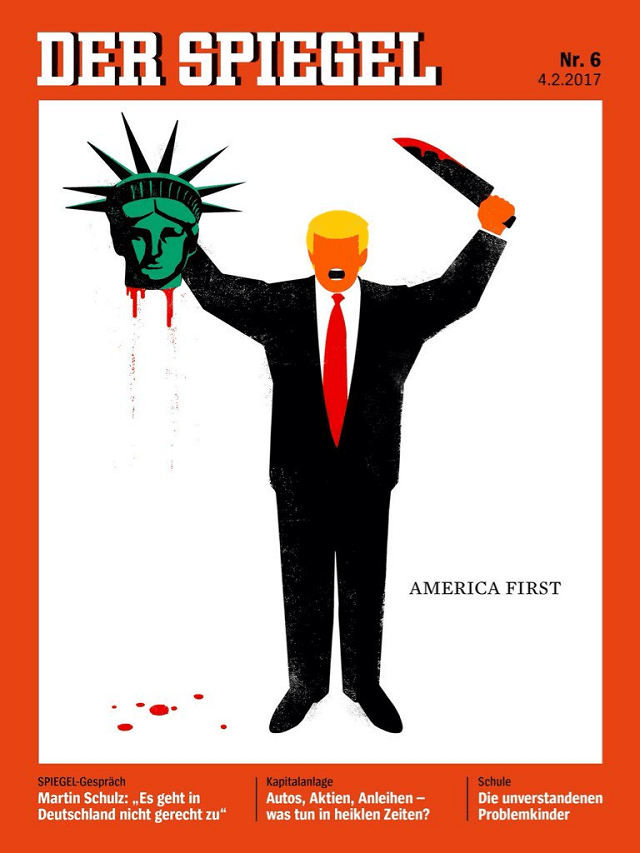 The new cover has attrracted considerable attention, both from the media, and social media. Even among followers of Spiegel's Facebook page, the sharing of the new cover has attracted hundreds of comments, with many criticising the poor taste of the image.
Help us spread the ANTIDOTE to corporate propaganda.

Please follow SGT Report on Twitter & help share the message.