by Jim Rickards, DailyReckoning: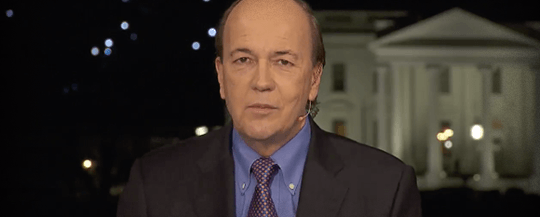 Is Trump's anti-China rhetoric going to trigger another currency war with China? If so, China may jump out ahead and devalue the Chinese yuan.
In that case, the Dow Jones Industrial Average could plunge to 17,824, and the S&P 500 could plunge to 2,024 in a matter of weeks, wiping out trillions of dollars of investor wealth.
This is not guesswork. Plunges of over 10% in U.S. stock indices happened twice in the past year-and-a-half. The first time was in August 2015. The second wasJanuary-February 2016. Both times it was because of a combination of a stronger dollar and weaker yuan. It could happen again. And you need to understand the dynamics both to avoid losses and reap big gains by positioning ahead of the meltdown.
Here's a quick synopsis:
China is struggling under the weight of too much debt, poor demographics, and competition from lower priced suppliers in Vietnam, Indonesia, and the Philippines.

China needs economic relief. Fiscal stimulus just means more non-sustainable debt. China has too much of that already. The easiest way to give the Chinese economy a boost is to cheapen its currency, the yuan (CNY), to make its exports more competitive.

When China cheapens CNY, they encourage capital flight. We're seeing that now. Over $700 billion fled China last year alone. The wealthy and well connected try to get their money out of China as quickly as possible before the next devaluation. This causes the dumping of Chinese stocks, which could then infects U.S. stock markets and causes a global liquidity crisis. The last two times China devalued, U.S. stocks fell over 10%.
From early March to mid-May 2016, the yuan was stable against the dollar, and the dollar got weaker against the yen and euro. U.S. stocks staged a major rally from around 16,000 to almost 18,000 on the Dow Jones Industrial Index. It seemed that all was right with the world.
Unfortunately, the Fed could not leave well enough alone. Instead of celebrating this truce in the currency wars, the Fed began talking about interest rate hikes possibly in June or July.
The hawkish tone was expressed by several regional reserve bank presidents, notably James Bullard, Loretta Mester, and Esther George. The dollar rallied almost 4% in a few weeks. That's a huge move in currencies where changes are usually registered as small fractions of 1%.
At that point, China felt double-crossed by the U.S. and began a new devaluation against the U.S. dollar. This new devaluation effort came on top of the first devaluation "shock" of August 10, 2015 where the yuan was devalued 3% overnight, and a second "stealth" devaluation from December 2015 to January 2016. It was a stealth devaluation because China moved in small increments every day instead of one huge devaluation in a single day.
The shock devaluation and the stealth devaluation both took place while the dollar was getting stronger in anticipation of U.S. rate hikes. That anticipation was fueled by the Fed, which starting talking about rate hikes. The result was the dollar strengthened and the China devaluation began.
What do all of the currency wars moves have to do with U.S. stocks?
The answer is the USD/CNY cross-rate may be a more powerful determinant of stock prices than traditional barometers such as earnings, stock multiples or economic growth.
By last July, the Dow Jones Industrial Index (DJIA) hit a then all-time high of 18,533.05 and the S&P 500 also reached an all-time high of 2,166.89. But, those indices were close to those levels on two previous occasions, August 10, 2015 and December 16, 2015.
Both times China began to devalue and both times U.S. stock markets sank like a stone.
The DJIA dropped 11% (Aug. 10 to Aug. 25, 2015), and 12% (Dec. 16, 2015 to Feb. 11, 2016). It's now at 19,804. If history repeats and China devalues again, DJIA could drop to 17,824 or lower, and the S&P could drop to 2,024 or lower.
The process of a new crash had already started early last June, but the crash was "saved by Brexit." The Brexit vote caused an immediate collapse in sterling and the euro and led to a "risk off" flight to quality in dollars, gold and U.S. stocks. The Brexit bounce is long over but the post-election Trump reflation trade took stocks to nosebleed levels. The Dow has been flirting with the mythical 20,000 mark.
Read More @ DailyReckoning.com
Help us spread the ANTIDOTE to corporate propaganda.

Please follow SGT Report on Twitter & help share the message.