by M.D. Creekmore, The Survivalists Blog: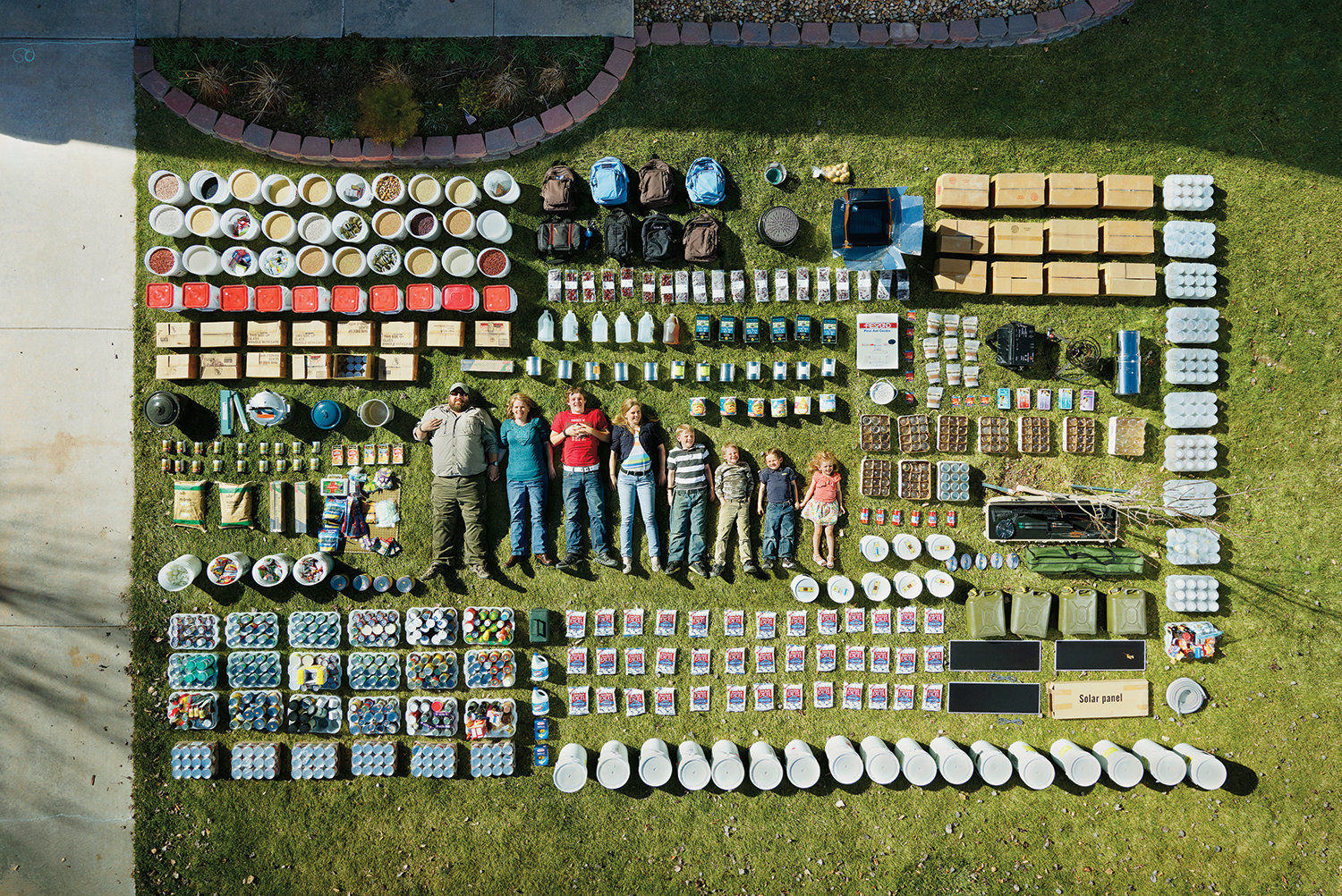 We can all agree that as president-elect Donald J Trump will have a lot to deal with when he takes over the office, and we hope that he does well and does everything that he can to bring the country back to where it needs to be, unfortunately, I think it is too far past the tipping point to be brought back to center.
The best that we can hope for is that president Trump will be able to cause a slow down of what's coming thus giving us more time to prepare for what is the ineludible outcome that we will have to deal with and that is economic collapse, major terrorist attacks on U.S. soil, and eventual nuclear war with Russia…
Below are my top five predictions for the next four years of the Trump Presidency…
1. A Huge Increase In Well Organized Terrorist Attacks On U.S. Soil
During the coming Donald J Trump presidency, I look for a HUGE increase in terror attacks on U.S. soil by ISIS as well as from the domestic far left (such as BLM). As we know the U.S. Government acting under the Obama regime has been funding, arming and supporting ISIS in Syria and in other parts of the middle east. Under Obama, we have also had an open border policy and this policy has allowed hundreds of ISIS members and their supporters into the U.S. were they have been freely able to organize, plan and train.
This is why we have not seen any major attacks (like 9/11) on U.S. soil since Obama took office because the Obama regime has been supporting ISIS and their efforts in the Middle East.
When Trump takes office, the funding will stop and the support will stop. President Trump will go after their training camps in the U.S. and safe havens and they will retaliate via large-scale attacks here in the U.S. via mass shooting, bombing, and other tactics that will result in hundreds if not thousands of Americans being murdered. I also look for far-left domestic terrorists to plan and perpetrate similar attacks but on a smaller scale.

2. Trump Will Flip-Flop And Call For And Or Support "Assault Rifle" And Full Capacity Magazine Bans After Another Mass Shooting
I'm sure that this prediction will ruffle a lot of feathers and I hope that I'm wrong, after all, I did vote for Donald J Trump, but I only did so for one reason and that is that I knew he had to be a better choice than Hillary Rodham Clinton.
A turnip would have been a better choice than Hillary Rodham Clinton.
Okay, here it goes… I predict that if there is another mass shooting with the shooter using a semi-auto "assault rifle" with a 30 round magazine that Donald J Trump will turn on the Second Amendment, the NRA, and his voters by calling for more gun control in the form of semi-auto bans and limited magazine capacity.
Yea, I know… he said he was pro-gun and a firm supporter of the Second Amendment while he was running for office and wanting your vote… but he wasn't always a supporter and in the past has openly called for semi-auto bans and for limiting magazine capacity.
In his book "The America We Deserve" Donald J Trump wrote: "I generally oppose gun control, but I support the ban on assault weapons and I support a slightly longer waiting period to purchase a gun."
I know a lot of folks will argue that he has changed his views on gun control and an "assault weapons" ban… well folks, he has changed his stance on a number of key issues over the years and who can guarantee that he won't change it back again when the body count goes up after another mass shooting…
I hope that I'm wrong, I really pray that I am on this one, but I think that if put under pressure by perceived public and media outcry on the issue such as would be the case after another major mass shooting that he will flip-flop again on the gun control/ban issue and call for more gun laws and or complete bans on certain firearms and limiting magazine capacity.
3. Another Cold War That Could Turn Hot
We were told by the mainstream media that Trump is a puppet for Putin and the Russians and that Russia hacked the election which resulted in a Donald J Trump victory – all nonsense and government propaganda coming for the Obama regime and the controlled media of course, but that doesn't stop the sheeple from believing such B.S. because unfortunately, they believe everything they are told on the nightly fake news broadcasts coming from the mainstream media.
Read More @ TheSurvivalistsBlog.net
Help us spread the ANTIDOTE to corporate propaganda.

Please follow SGT Report on Twitter & help share the message.