by Daisy Luther, Daisy Luther: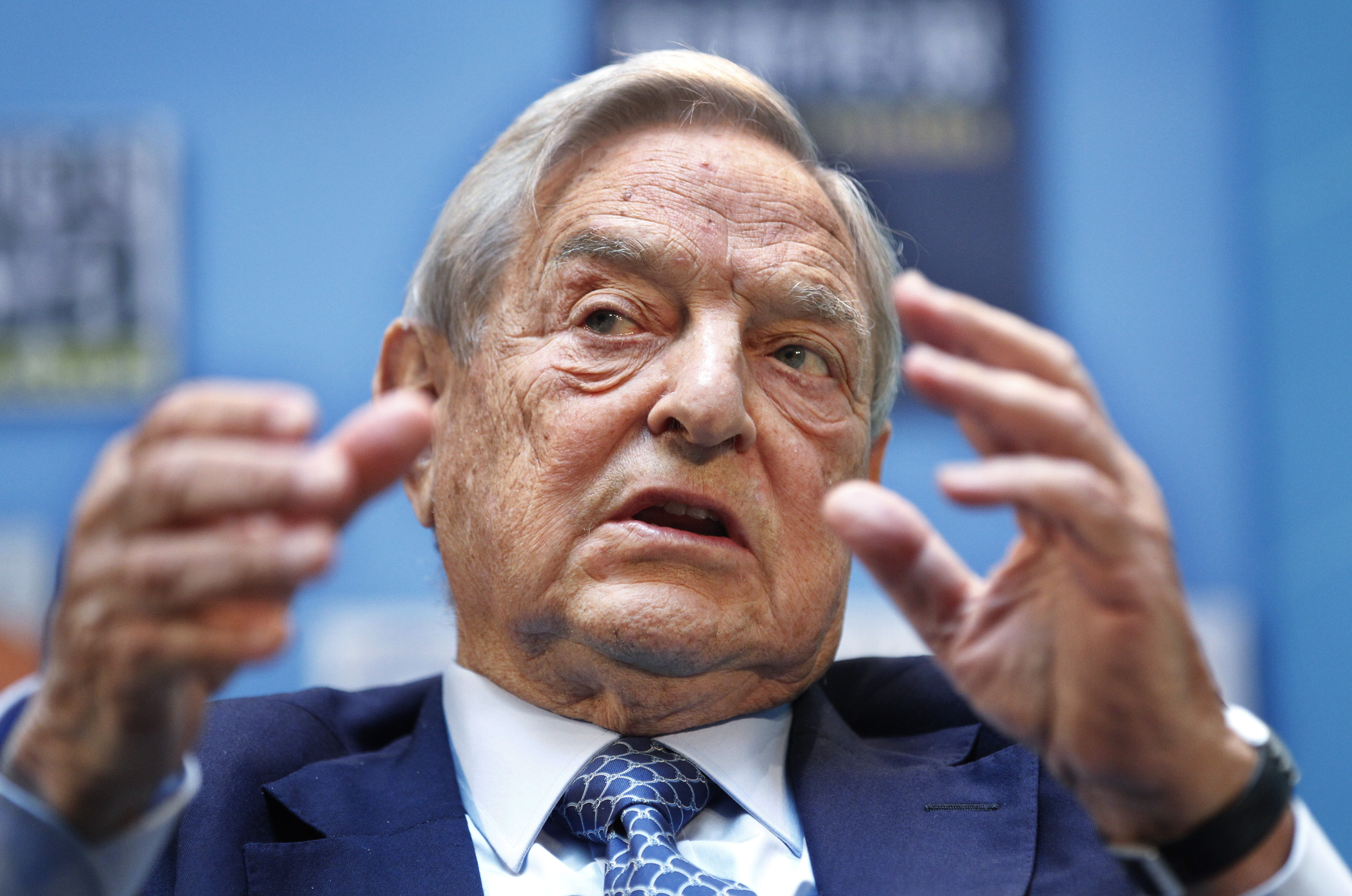 Aging evil billionaire George Soros sure is mad that his very expensive Hillary Clinton puppet didn't win the presidency, and that Trump is about to be sworn in despite all of his efforts to prevent it. Soros is like a cartoon villain come to life. He could actually be that creepy character from Pinky and the Brain, plotting to take over the world.
Right now, he can't stop insulting his new arch-enemy, President Trump.
The ever-repugnant Soros was speaking at a dinner at the World Economic Forum in Davos, Switzerland – you know, the little get-together where billionaires get together to "solve the problems" of the middle class.
He said of President Trump:
"An imposter, a [political] con-man and a would-be dictator,"

"He won't be able to get away [with being a dictator],"

"The ideas that guide him are fundamentally contradictory. He has three chiefs of staff instead of one and his cabinet are very fragmented and fighting with each other," he said. (source)
Below, watch the irony as Soros predicts Trump's failure because of the Constitution. a document he frequently tries to circumvent. Try not to laugh.
Soros lost a crap-ton of money betting on a losing horse.
Trump's win has been costly for Soros, and by costly, I mean he has lost more money than most of us will ever see in a lifetime of accumulated earnings.
Not only is he out a reputed $10 million in donations made to the losing Clinton campaign, but he also lost around a billion dollars in investments when Trump won the election. Some people in the financial world said he was trying to pull the same stunt he pulled off in 1992 when he became known as "The man who broke the Bank of England".
Just as he bet on the devaluation of the pound in 1992, he hedged his bets, literally, that the markets would plummet with a Trump win. The markets rallied meaning that his bearish stance didn't pay off.
By the way, Soros has no issue making money by ruining countries and the lives of the middle class in those countries. In a long lost interview, he said."I cannot and do not look at the social consequences of what I do." Translation: he doesn't give a hoot about you, despite his facade of philanthropy. You can see the super-creepy interview of younger George Soros here.
Trump stands in the way of Soros's goal to take over the world.
Soros has been talking about a one-world government for years.
In a recent example, back in 2011, Soros was talking about a New World Order, something Clinton touched upon in her emails referring to a "hemispheric government."
Help us spread the ANTIDOTE to corporate propaganda.

Please follow SGT Report on Twitter & help share the message.