by Stefan Stanford, All News Pipeline: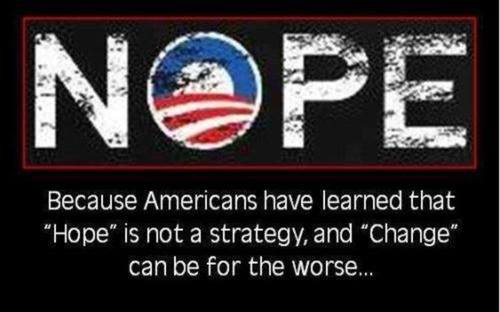 First Time Since WW2 The US Hasn't Had At Least One Carrier Deployed Somewhere!
The new story from Fox News US reports that for at least this first week of January of 2017, there are NO United States Navy aircraft carriers deployed at sea ANYWHERE in the entire world despite the worldwide threats our nation faces. Also reporting that this will be the first time since World War 2 that the US hasn't had at least one aircraft carrier deployed somewhere, our videographer in the 1st video below asks if our nation is now being 'set up' for something huge to happen with enemies of America still intent upon bringing our nation down.
And while this new story from Zero Hedge reports the Navy told Fox News the U.S. military has other jets available to make up for the aircraft carrier gap in the Middle East and elsewhere in the world and the Navy can also "surge" a carrier now in port to deploy if necessary, the fact that it could be at least several months before another carrier is to be deployed to the Middle East is causing an alarm for some. Especially considering what we're now witnessing in Spain and other parts of Europe as an 'organized and violent' gang of migrants storm Spain's border and warnings that the streets of Europe could soon turn into war zone and the continent soon descend into utter chaos.
With European leaders allegedly now preparing for massive civil unrest while numerous catastrophic problems face them, we see this new story from Luis Fleischman over at the Center for Security Policy warning us of Sunni extremists infiltrating our own southern border as equaling Europe's call of alarm when we consider everything else now happening in America and around the world.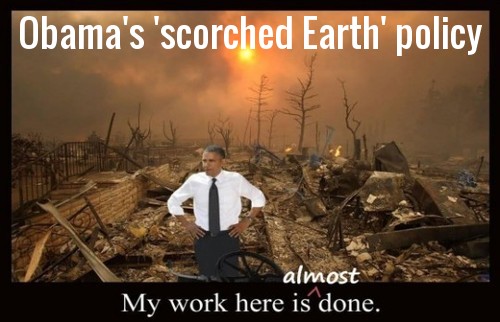 As Barack Obama continues his 'scorched Earth policy' of attempting to destroy international relations between sovereign nations before Donald Trump gets into office, Infowars reports his destructive behavior is the same tactic Civil War General Sherman used in his March to the Sea in which he systematically destroyed everything in his path to psychologically destroy the South.
And as we've reported on ANP time and again since Donald Trump's presidential win, sore loser crybabies and snowflakes also have every intention of making sure Trump's inauguration is anything but peaceful. Threatening violence on January 20th while warning they'll be attempting to 'shut down America', we understand why there'll be 'unprecedented security' for Trump's swearing in ceremony with sore loser liberal groups planning violent disruptions in DC.
And while we pray that everything remains peaceful in the days and weeks ahead and America can move forward past the disastrous years of Obama which brought war to the world and more terrorists and terrorism to America, the recent story from Yahoo News reports that according to experts, "violence spreads like a contagious disease between friends."
Adolescents who engaged in violent activities were more likely to have friends – and friends of friends – who had been violent, a new study shows.
"Violent acts tend to cluster through social networks, and they spread like a contagious disease spreads from one person to another," the study's senior author Brad Bushman said in a phone interview.
Read More @ AllNewsPipeline.com
Help us spread the ANTIDOTE to corporate propaganda.

Please follow SGT Report on Twitter & help share the message.