by Pam Martens and Russ Martens, Wall Street On Parade: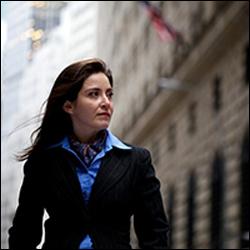 Whistleblowers certainly haven't enjoyed halcyon days under either Presidents Obama or George W. Bush (see related article below) but President-elect Donald Trump's cabinet could actually produce an upsurge in corporate corruption by making whistleblowers fearful of coming forward at all.
Now that Trump has announced his intention to put Big Oil in charge of the State Department; an executive opposed to the new overtime pay laws at the helm of the "Labor" Department; and the vampire squid Goldman Sachs' alumni in charge of "anything that smells like money," it seems safe to say this isn't exactly the populist President the working class had in mind. In fact, it looks very much like a corporate coup d'état with three military generals thrown in to the mix as the Praetorian Guard in case the sold-out laborers grab their pitchforks.

Trump's nominee for Labor Secretary, Andy Puzder, is particularly problematic. Puzder is the CEO of CKE Restaurants, a fast food chain famous for its ads of scantily clad women. We don't know if that's what attracted Trump to him or if it was the book Puzder co-authored with David Newton titled: Job Creation: How It Really Works And Why Government Doesn't Understand It. The book carries this analysis of what it will take to jump-start the economy from the doldrums left from the Great Recession:
"A sustainable recovery requires strong corporate profits, a balanced budget with drastically reduced government spending, reduced business regulation, and across-the-board lower individual and corporate taxes. These will release the U.S. free enterprise system's dynamic energy for growth, incentivize entrepreneurship, and lead to robust job creation – THE key indicator of any economic recovery."
Puzder apparently hasn't read the dozens of books or the official report from the Financial Crisis Inquiry Commission which places his cure of reduced regulation as the key culprit of the greatest financial crash in 2008 since the Great Depression, which then took down the rest of the U.S. economy. Attempting to deregulate our way out of an epic deregulation catastrophe only makes sense to CEOs who get filthy rich from deregulation.
Read More @ WallStOnParade.com
Help us spread the ANTIDOTE to corporate propaganda.

Please follow SGT Report on Twitter & help share the message.