by Michael Snyder, End Of The American Dream: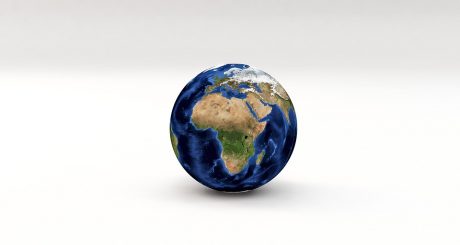 Thanks to the election of Donald Trump, most Christians in America are feeling really good about the future, but it is another story entirely in much of the rest of the world. A Christian persecution watchdog group called Aid to the Church in Need released its "Religious Freedom in the World" report for 2016 a few weeks ago, and their conclusion was that the persecution of Christians globally is becoming much worse. In fact, there are seven nations where persecution is so bad that they were put into the "it could scarcely get any worse"category. Those nations included Afghanistan, Iraq, Nigeria, North Korea, Saudi Arabia, Somalia and Syria.
Personally, I would put North Korea at the very top of the list. If you are even suspected of being a Christian or owning a Bible, you and your entire extended family can be shipped off to a forced labor camp for the rest of your lives. There are brothers and sisters in North Korea that are literally being worked until they die, and we need to keep them in our prayers.
But I definitely don't want to take anything away from the brutal persecution that is taking place in the Middle East. The beheading, torturing and crucifying of Christians by ISIS has been well documented, and it isn't just in Iraq and Syria where attacks are taking place.
Earlier this month, an ISIS suicide bomber walked into a prominent Coptic Christian church in Cairo, Egypt and detonated his bomb. As a result, 25 Coptic Christians were killed…
During Mass this past Sunday, an Islamic State suicide bomber made his way inside St. Peter and St. Paul's Coptic Church in Cairo and detonated his bomb, leaving 25 people, mostly women, dead. The bombing, the deadliest since the 2010 New Year's Eve bombing of the Two Saints Church in Alexandria, drew swift condemnations from governments around the world. But as much as such attacks remind the world of the plight of Copts, it is their daily encounter with discrimination and persecution that poses the greatest threat to their future.
But did you hear about this from the big mainstream news networks in the United States?
Probably not, because an Islamic terror attack against a Christian target is not the kind of story that they want to tell.
Could you imagine knowing that every Sunday that you attend church could potentially be your last Sunday? But it isn't just violence that Coptic Christians in Egypt have to deal with. The truth is that they are systematically discriminated against in every area of society, and this even includes sports…
Little could dampen the enthusiasm of 13-year-old Tony Atef as he wore his soccer outfit and headed to Egypt's most successful club, Al Ahly, to partake in the team's junior soccer tryouts. After Tony scored two goals, a coach approached him, asking for his name to record among those accepted. But his dream of making the team died quickly, when the coach noticed the small tattoo of a cross on his wrist. Tony was quickly sent home. There would be no place for a Coptic Christian on an Egyptian soccer team.
According to a Pew Report that was released in 2014, Christians are being persecuted in 151 different countries. So this is not just a Middle Eastern thing.
But without a doubt, what we have been witnessing in the Middle East in recent years is the genocide of Christians in many areas.
When the 20th century began, 25 percent of the population of the Middle East was Christian.
Today, that number has dropped to about 5 percent.
Read More @ EndOfTheAmericanDream.com
Help us spread the ANTIDOTE to corporate propaganda.

Please follow SGT Report on Twitter & help share the message.