[Ed. Note: As it relates to Israel and Bible prophecy Michael Snyder is sounding more than just a bit shrill lately. We urge Mr. Snyder to immediately research the Balfour declaration and grapple with the Rothschild's hand in the creation of the modern day state of Israel. ~SGT Report]
by Michael Snyder, End Of The American Dream: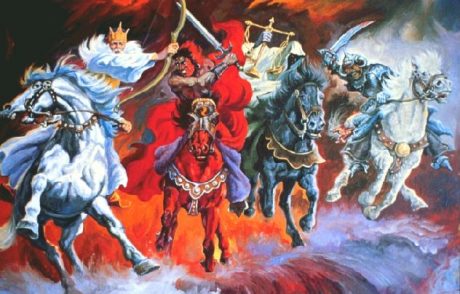 There are consequences for our actions, and on a national level we are going to experience tremendous consequences for the very foolish decisions of our national leaders. When Barack Obama decided to betray Israel at the United Nations, he made the most fateful decision of his entire presidency. Because the Scriptures tell us that those that curse Israel will be cursed, and so America is now under a great curse due to what Barack Obama has done.
All throughout the Scriptures there are equations. What I mean by that is there are many passages that tell us that if we do things God's way we will get one result, and if we do things another way we will get another result. One of my favorite examples of this is Matthew 5:19. I have been on both sides of that particular equation, and being on God's side of the equation is much better by far.
As far as Israel is concerned, all throughout the Bible we see the principle that those that bless Israel are blessed and those that curse Israel are cursed. The very first place where we find this is in Genesis chapter 12 where God makes his famous promise to Abraham. The following is what Genesis 12:1-3 says in the Modern English Version…
Now the Lord said to Abram, "Go from your country, your family, and your father's house to the land that I will show you. I will make of you a great nation; I will bless you and make your name great, so that you will be a blessing. I will bless them who bless you and curse him who curses you, and in you all families of the earth will be blessed."
In the Book of Numbers, we see almost the exact same wording being used. In this case, Balaam had been summoned to cast a curse on Israel, but God had him deliver a blessing instead. This is what Numbers 24:9 says…
He crouches, he lies down as a lion, and as a lion, who will stir him up? "Blessed is he who blesses you, and cursed is he who curses you."
So how does one curse Israel? There are lots of ways to do that, but one thing that God really doesn't like is when someone tries to divide up His land. In Joel chapter 3 we find a prophecy about the last days, and one of the things that God says He will really be upset about is the fact that the nations have "divided up My land"…
In those days and at that time, when I restore the fortunes of Judah and Jerusalem, I will gather all the nations, and bring them down to the Valley of Jehoshaphat. I will enter into judgment with them there regarding My people and My heritage Israel, whom they have scattered among the nations; they have also divided up My land.
This warning has been around for well over 2000 years, but our leaders are completely ignoring God's warning that He will judge them for dividing up His land. On Friday, UN Security Council Resolution 2344 declared that all Jewish settlements in East Jerusalem and the West Bank are illegal, and it gave the Palestinians legal ownership of those territories.
Is this the dividing of the land that Joel chapter 3 warns about? If not, it is pretty close. Many are still anticipating that there may be another UN Security Council resolution that would formally establish a Palestinian state, and if that happens that would definitely fulfill Joel 3.
In Zechariah chapter 12, we are told that the city of Jerusalem will be particularly troublesome in the last days. The following is what Zechariah 12:3 says in the Modern English Version…
And it will be on that day that I will set Jerusalem as a weighty stone to all the peoples. All who carry it will surely gash themselves, and all the nations of the land will be gathered against it.
And of all the issues that separate the Israelis and the Palestinians, the status of Jerusalem is perhaps the most controversial. You see, the truth is that the Palestinians will never accept any solution that does not give them East Jerusalem as their capital, and Israeli Prime Minister Benjamin Netanyahu has pledged that the city of Jerusalem will remain undivided forever.
By attempting to divide God's holy city, Barack Obama and the United Nations are setting themselves against God, and the consequences are likely to be quite dramatic.
Sadly, relatively few Christian leaders are speaking out about this. There has been only a limited uproar against this betrayal of Israel, and this is something that I simply do not understand.
Read More @ EndOfTheAmericanDream.com
Help us spread the ANTIDOTE to corporate propaganda.

Please follow SGT Report on Twitter & help share the message.