by James Quinn, Market Oracle: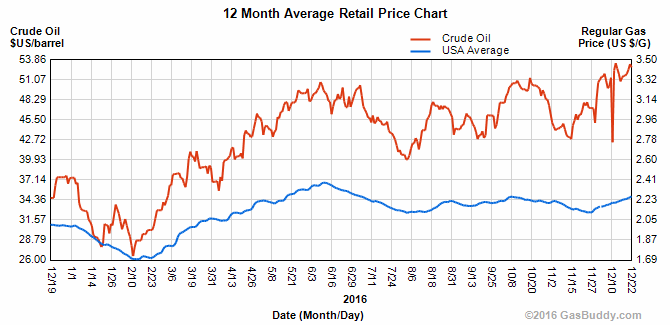 I stopped trying to predict markets back in 2008 when the Federal Reserve, Treasury Department, Wall Street bankers, and their propaganda peddling media mouthpieces colluded to rig the markets to benefit the elite establishment players while screwing average Americans. I haven't owned any stocks to speak of since 2006. I missed the the final blow-off, the 50% crash, and the subsequent engineered new bubble. But that doesn't stop me from assessing our true economic situation, market valuations, and historical comparisons in order to prove the irrationality and idiocy of the current narrative.
The proof of this market being rigged and not based upon valuations, corporate earnings, discounted cash flows, or anything related to free market capitalism, was the reaction to Trump's upset victory. The narrative was status quo Hillary was good for markets and Trump's anti-establishment rhetoric would unnerve the markets. When the Dow futures plummeted by 800 points on election night, left wingers like Krugman cackled and predicted imminent collapse. The collapse lasted about 30 minutes, as the Dow recovered all 800 points and has subsequently advanced another 1,500 points since election day. Krugman's predictive abilities proven stellar once again.
It's almost as if the Deep State oligarchs and their Wall Street co-conspirators are declaring to the world they are still running this show. Despite deteriorating economic conditions, skyrocketing debt, stagnant wages, and bubbles in the stock, bond, and real estate markets, the narrative being spun is a glorious future of tax cuts, less regulations, jobs coming back to America, and GDP growth so high, it will easily pay for all the tax cuts and spending increases. You would think those high frequency trading machines, programmed by Ivy League MBA geniuses, would be smart enough to determine when markets are extremely overvalued as fundamentals are deteriorating.
Something is not making sense. During the debates Trump declared on more than one occasion the stock market was in a bubble. It is now 2,000 points higher and he is proclaiming its advancement as an endorsement of his plan to drastically cut taxes, spend trillions, and Make America Great Again. The financial media, which despised Trump six weeks ago, is now peddling an economic recovery, soaring future corporate profits, and a stock market poised to blast through 20,000 to higher and higher all-time highs. I think that would be swell, but let's examine a few facts before putting our life savings in Twitter and Fakebook stock.
As proof that Wall Street despises Main Street, when oil prices rise this is seen as a huge positive by the criminal bankers, as they see oil as an investment to be manipulated for profits. Falling oil and gas prices benefit everyday Americans trying to balance their monthly budgets. The drop in gas prices from $3.70 per gallon in mid 2014 to $1.70 per gallon in early 2016 helped average Americans save enough to partially offset soaring Obamacare costs, rising rents and stagnant wages. But Wall Street and their corporate media talking heads have cheered the 33% increase in gasoline and the 85% increase in oil since February. Just as with TARP, what is good for Wall Street is not good for Main Street.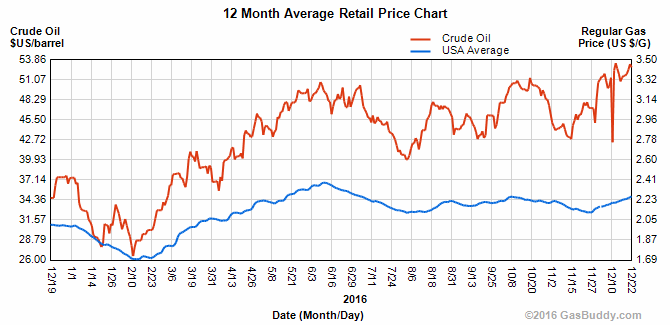 The Fed narrative of no inflation, supported by the sliced, diced, manipulated, massaged, hedonically and seasonally adjusted drivel produced by the government drones at the BLS, has benefited from the almost two year decline in gas and oil prices. That is now reversing itself, as gasoline prices have risen at an annualized rate of 20% over the last three months. It is poised to rise by 30% to 40% year over year in the next few months. Even the Deep State government bureaucrats are having trouble disguising raging inflation in expenses affecting average Americans on a daily basis.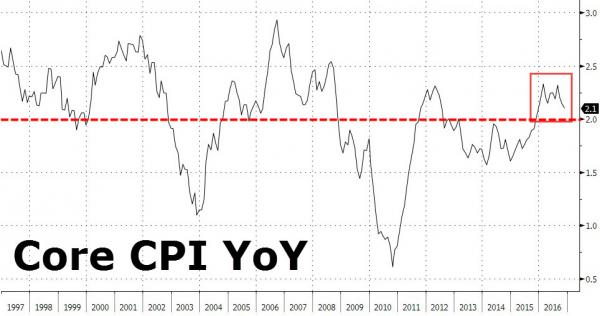 Read More @ MarketOracle.co.uk
Help us spread the ANTIDOTE to corporate propaganda.

Please follow SGT Report on Twitter & help share the message.