by Stefan Stanford, All News Pipeline: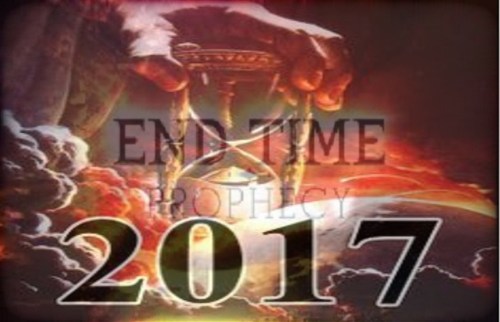 Prophetic Warning Goes Out: 'They Won't Even Know What Hit Them'
The story on the Mirror came out back on November 23rd and warned that a terror attack was soon likely on a 'soft target' someplace in Europe this holiday season. Specifically warning 'an attack on our streets was likely', we're not the least bit surprised that the NY Times still has a very difficult time saying 'Islamic terror'. And while Barack Obama heads to the golf course soon after the recent attacks in Europe, certainly showing us his priorities, the tweet seen below from Donald Trump's twitter account reminds us of what Americans and the free world are now facing as 2016 winds down with the Donald Trump era about to begin.
With terror attacks in Turkey, Switzerland and Germany within a space of hours and nobody to stop them, with one 'weapon' being a truck that any angry immigrant bent upon jihad could steal while another cowardly attack is carried out by a disgruntled law enforcement worker allegedly on security detail, we see that things are 'ramping up' as warned they likely would, so soon after we'd all hoped and prayed they'd be 'ramping down'.
And with another Russian diplomat found dead in his home in Moscow with a bullet in his head so soon after the assassination in Turkey, we see major geopolitical intrigue now playing out before our eyes.

With some people actually blaming Barack Obama and the US for the cowardly shooting in Turkey on Monday, soon after he promised to retaliate against Russia 'at a time and place of his choosing' as our videographer in the 2nd video below explains, we're not the least bit surprised that Russia has promised to retaliate themselves for the cold-blooded murder of Andrei Karlov, a murder carried out in one of the most cowardly ways of all, shooting a man while his back was turned.
And while Vladimir Putin claims the shooting in Turkey was a ploy to disrupt the peace process in Syria while at least 12 are killed and 50 injured in Berlin at a Christmas market, we see why it's so important to soon get things right before they go 'so horribly wrong' as many have warned they might in these most dangerous days.
With some people actually comparing the shooting of Karlov to the assassination of Archduke Franz Ferdinand of Austria that helped kick off WW I back in 1914, we see why angst runs deep as Russia promises revenge as once again, what's happening in the Middle East has grave repercussions on the world's stage.
And as we hear in the final video below featuring Steve Quayle along with Henry Gruver, a devastating war between Russia and the US is still a possibility with Obama's 'time on the clock' winding down.
Gruver shares with Quayle his vision of Americas destruction that he had back on December 14th of 1986 in the final video, a vision that saw submarines parked all along the east and the west coast of the US bearing a hammer and sickle that quickly sees the entire city of New York destroyed.
Read More @ AllNewsPipeline.com
Help us spread the ANTIDOTE to corporate propaganda.

Please follow SGT Report on Twitter & help share the message.