by Pam Martens and Russ Martens, Wall Street On Parade: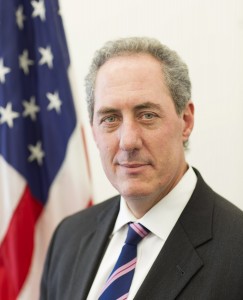 The Washington Post continues to double-down on its Red-baiting hysteria, reporting over the weekend as follows:
"Intelligence agencies have identified individuals with connections to the Russian government who provided WikiLeaks with thousands of hacked emails from the Democratic National Committee and others, including Hillary Clinton's campaign chairman, according to U.S. officials."
The objective, according to the Post's perpetually anonymous sources, was this: "Those officials described the individuals as actors known to the intelligence community and part of a wider Russian operation to boost Trump and hurt Clinton's chances."
One aspect of the manner in which WikiLeaks released a specific subset of emails is almost certain proof that a sophisticated state-supported intelligence operation was not behind the alleged hack of the emails. The emails WikiLeaks released from Podesta's email account didn't just pertain to his work as Campaign Chairman for Hillary Clinton in 2016; they also reached back to 2008 when he was Co-Chairman of President Obama's Transition Team.
If Russia had really wanted to interfere in the U.S. elections and tilt the playing field against Clinton, who was promising an Obama third term and with Obama traveling around the country campaigning for her, it would have scooped up all of the emails from 2008 in which Citigroup executive, Michael Froman, is caught heading up the decisions on who is going to be in President Obama's cabinet and subcabinet. A sophisticated state-sponsored agent would have put these emails in timeline order, handed the emails as a cohesive group to Glenn Greenwald at The Intercept or Matt Taibbi at Rolling Stone and watched as all hell broke loose. Alternatively, the Russian source could have handed the group of Froman emails to WikiLeaks and suggested that WikiLeaks highlight their release on its Twitter page where it was regularly highlighting other mini bombshells from the Podesta emails. But none of this happened.
Read More @ WallStOnParade.com
Help us spread the ANTIDOTE to corporate propaganda.

Please follow SGT Report on Twitter & help share the message.