A conversation with Michael Wear, a former Obama White House staffer, about the party's illiteracy on and hostility toward faith
by Emma Green, theatlantic: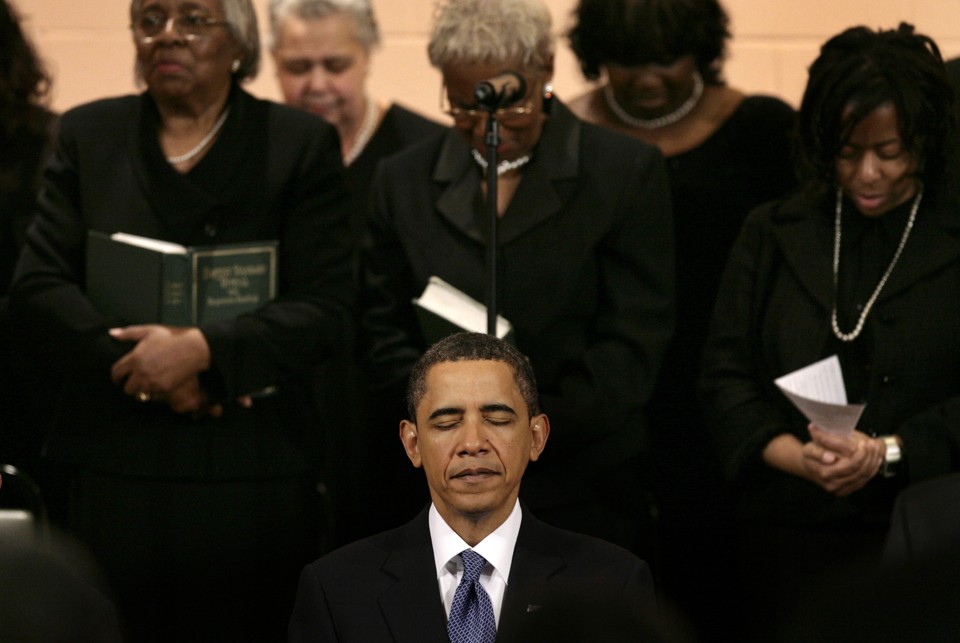 There aren't many people like Michael Wear in today's Democratic Party. The former director of Barack Obama's 2012 faith-outreach efforts is a theologically conservative evangelical Christian. He is opposed to both abortion and same-sex marriage, although he would argue that those are primarily theological positions, and other issues, including poverty and immigration, are also important to his faith.
Emma Green: Many people have noted that 81 percent of white evangelicals voted for Donald Trump in this election. Why do you think that was?
Michael Wear: It shows not just ineptitude, but the ignorance of Democrats in not even pretending to give these voters a reason to vote for them. We also need to have a robust conversation about the support or allowance for racism, misogyny, and Islamophobia in the evangelical tradition.
Many of those 81 percent are accommodating cultural changes in America that are deeply problematic. Liberals have been trying to convince Americans, and evangelicals in particular, that America is not a Christian nation. The 2016 election was evangelicals saying, "Yeah, you're right! We can't expect to have someone who is Christian like us. We can't expect to have someone with a perfect family life. What we can expect is someone who can look out for us, just like every other group in this country is looking for a candidate who will look out for them."
There's a lot of conversation in Christian circles about Jeremiah 29, which is Jeremiah's letter to the exiles in Babylon. The message Jeremiah had, and that the Lord had, for the exiles is that they should seek the peace and prosperity of the city where they've been planted, and multiply—they should maintain their convictions for the flourishing of others. The concern I have, and that many others have, is that in this time of cultural transformation in America, you're going to have many evangelicals who just become Babylonians.
Green: Why is it, do you think, that some liberals—and specifically the Democratic Party—have been unwilling to do outreach to people who hold particular kinds of theological points of view?
Wear: They think, in some ways wrongly, but in other ways rightly, that it would put constraints around their policy agenda. So, for instance: You could make a case to evangelicals while trying to repeal the Hyde Amendment, [which prohibits federal funding for abortion in most circumstances,] but that's really difficult. Reaching out to evangelicals doesn't mean you have to become pro-life. It just means you have to not be so in love with how pro-choice you are, and so opposed to how pro-life we are.
Help us spread the ANTIDOTE to corporate propaganda.

Please follow SGT Report on Twitter & help share the message.