by Charles Hugh Smith, Of Two Minds: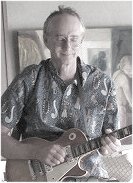 People were poor by today's standards, so why do people remember the plantation life fondly? The answer is simple: community, purpose, sacrifice and meaning.
Allow me to connect two apparently unconnected dots. Dot #1: The last sugar plantation in Hawaii is closing down, ending more than a century of plantation life in the 50th state.
Dot #2: a new study found that Nearly 95% of all new jobs during Obama era were part-time, or contract.
The research by economists Lawrence Katz of Harvard University and Alan Krueger at Princeton University shows that the proportion of workers throughout the U.S., during the Obama era, who were working in these kinds of temporary jobs, increased from 10.7% of the population to 15.8%. Krueger, a former chairman of the White House Council of Economic Advisers, was surprised by the finding. The disappearance of conventional full-time work, 9 a.m. to 5 p.m. work, has hit every demographic. "Workers seeking full-time, steady work have lost," said Krueger.
While it's tempting to dismiss the plantation economy as corporate exploitation–a blatant reality in the early decades–once the I.L.W.U. represented the labor force, a more benign version emerged.
Indeed, what is striking is the nostalgia of the workers and residents for the orderly, secure life of the plantations. I attended high school in a classic plantation town in 1969-70, Lanai City, owned by Dole Pineapple, my summer employer.
Housing was cheap, work was plentiful and secure, and any married couple with plantation jobs could save enough to send their kids to college: my classmates are living proof of this.
The plantation town was not just a work place–it was a community. In the old days, bathrooms and showers were communal in sugar camps. You didn't just wave to your neighbor from your car–you shared the communal bath house.
People were poor by today's standards, so why do people remember the plantation life fondly?
The answer is simple: community, purpose, sacrifice and meaning. These are not independent dynamics–they are interwoven.
Work provided purpose and meaning, and the sacrifices made for the betterment of the next generation provides a second layer of meaning. The stable, secure community offered what every human seeks: shared purpose and friendship.
Compare this world with the insecure, isolated, atomized existence of the temporary worker in an economy that is changing fast in profound ways. Shared purpose–are you kidding? As Gustavo Tanaka observed in his essay There is something extraordinary happening in the world:
"No one can stand the (standard) employment model any longer.
We are reaching our limits. People working with big corporations can't stand their jobs. The lack of purpose knocks on your door as if it came from inside you like a yell of despair.
People want out. They want to drop everything. Take a look on how many people are willing to risk entrepreneurship, people leaving on sabbaticals, people with work-related depression, people in burnout."
Community? People move constantly to either move up financially or to chase work. Stability is rare, ditto lasting friendship. Everything in the work world is contingent, ephemeral, and so is everything that once flowed from work: friendship, shared purpose, community.
Help us spread the ANTIDOTE to corporate propaganda.

Please follow SGT Report on Twitter & help share the message.