from The Free Thought Project:
On the morning of December 7, 1941, Japanese planes, launched from aircraft carriers, attacked the American fleet at Pearl Harbor in Hawaii, sinking or heavily damaging 18 ships (including eight battleships), destroying 188 planes, and leaving over 2,000 servicemen killed.
The next day, President Franklin D. Roosevelt denounced this "day of infamy" before Congress, from whom he secured an avid declaration of war.
Up until then, however, Americans had overwhelmingly opposed involvement in World War II. They had been thoroughly disillusioned by the First World War:
although they had been told they would be fighting for "democracy" in that previous war, taxpayers learned from the postwar Graham Committee of Congress that they'd been defrauded out of some $6 billion in armaments that were never manufactured or delivered1;

atrocity tales about German soldiers (such as cutting the hands off thousands of Belgian children) had turned out to be fabrications;

the sinking of the Lusitania – the central provocation that ultimately led to the U.S. declaration of war – had been committed by Germany not to kill women and children (as propaganda claimed), but to prevent tens of tons of war munitions from reaching the European front. (Click here for a debunking of the Lusitania myth.)
When the Maine sank, the proactive Assistant Secretary of the Navy had been Teddy Roosevelt. After the 1898 Spanish-American War he became governor of New York, and by 1901 was President of the United States. When the Lusitania sank, the Assistant Secretary of the Navy was his distant cousin Franklin D. Roosevelt – who likewise went on to become governor of New York and then President.
Just as coincident: during the Lusitania affair, the head of the British Admiralty was yet another cousin of Franklin D. – Winston Churchill. And in a chilling déjà vu, as Pearl Harbor approached, these two men were now heads of their respective states.
In a 1940 (election-year) speech, Roosevelt stated typically: "I have said this before, but I shall say it again and again and again: Your boys are not going to be sent into any foreign wars."2 But privately, the President planned just the opposite: to bring America into the World War as Britain's ally, exactly as Woodrow Wilson had done in World War I. Roosevelt dispatched his closest advisor, Harry Hopkins, to meet Churchill in January 1941. Hopkins told Churchill: "The President is determined that we [the United States and England] shall win the war together. Make no mistake about it. He has sent me here to tell you that at all costs and by all means he will carry you through, no matter what happens to him – there is nothing he will not do so far as he has human power."3 William Stephenson, who ran British intelligence operations in the U.S., noted that American-British military staff talks began that same month under "utmost secrecy," which, he clarified, "meant preventing disclosure to the American public."4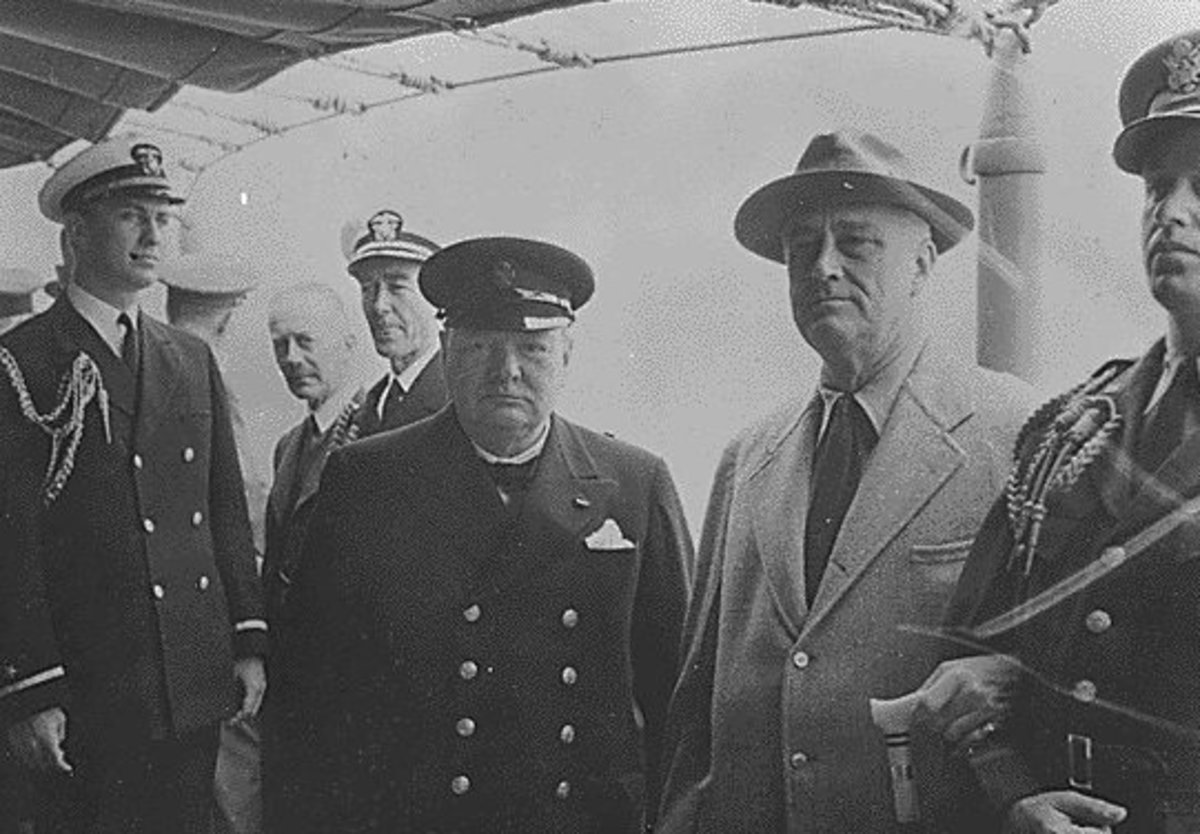 The President offered numerous provocations to Germany: freezing its assets; occupying Iceland; shipping 50 destroyers to Britain; and having U.S. warships escort Allied convoys. Roosevelt and Churchill hoped to duplicate the success of the Lusitania incident. But the Germans gave them no satisfaction. They knew America's entry into World War I had shifted the balance of power against them, and they shunned a repetition of that scenario.
Read More @ TheFreeThoughtProject.com
Help us spread the ANTIDOTE to corporate propaganda.

Please follow SGT Report on Twitter & help share the message.