by Pam Martens and Russ Martens, Wall St On Parade: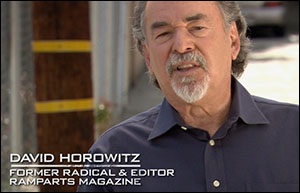 On Sunday, November 13, 2016, President-elect Donald Trump named Stephen K. Bannon as his Senior Counselor and Chief Strategist in the White House. Newspapers across America focused on Bannon's background as an executive at the right-wing Breitbart News. But Bannon's more revealing role is that of a seasoned propaganda filmmaker, churning out documentaries that target liberals as haters of America while his films are actually being financed by billionaires who like their plutocracy just the way it is.
On September 21, 2012, less than two months before the Presidential election, a Bannon documentary titled "Occupy Unmasked" was released in select theaters in an effort to discredit the Occupy Wall Street movement. The Breitbart web site urged its followers to create "buzz" about the film. Writing at The Nation, Michael Tracey called the film "a deranged hodge-podge of bizarre memes, wild dot-connecting and unadulterated fury." In reality, it was a skillfully scripted propaganda film engineered to redirect the anger from the robber barons on Wall Street to the protesters demanding change. To do that successfully, those engaged in this grassroots uprising had to be demonized using ingenious means by Bannon.
Right-wing conservatives were no doubt outraged by the growing media interest in the Occupy Wall Street movement. They might start losing some of their own activists to the movement. In December 2011, Time Magazine's cover had named "the person of the year" the protester, specifically mentioning Occupy Wall Street with no mention of the Tea Party. (The Time cover is ridiculed in the "Occupy Unmasked" film, indicating that, indeed, it had hit a nerve.)
What sets this so-called documentary out as a pure propaganda film is what is missing from the film and the fascinating backgrounds of those who have speaking parts in the film.
Occupy Wall Street grew out of the worst financial collapse since the Great Depression, which was orchestrated by the unbridled greed and unchecked corruption of Wall Street men with too much political clout in Washington. But there is nothing about the financial collapse in the film. There is nothing about the millions of honest Americans who had lost their jobs and their homes. There is nothing about the Wall Street bank CEOs who walked away with tens of millions of dollars in golden parachutes as their century-old banks collapsed. There is nothing about the taxpayer-bailed-out banks paying millions in bonuses to their reckless executives. There is nothing about the Federal Reserve secretly funneling to the Wall Street banks $16 trillion cumulatively from 2007 to 2010 in loans mostly below 1 percent interest as the same banks charged 19 and 20 percent credit card interest to struggling Americans.
You won't find one word in this 75-minute film about why Occupy Wall Street protesters were so genuinely angry and fed up; why people from all walks of life in cities across America took to the streets to express outrage at the unprecedented wealth and income inequality fueled by Wall Street and the one percent.
What you will find is David Horowitz using various means on camera to demonize the protesters. Horowitz says the protesters only pretend to be interested in ideas but just "basically hate America." Horowitz is a former lefty turned righty who has found a very comfortable life in his reincarnation. According to the Federal tax filing for 2014 for his taxpayer-subsidized nonprofit, the David Horowitz Freedom Center, he received compensation of $566,977 in 2014 plus another $53,365 in "other compensation."
Read More @ WallStOnParade.com
Help us spread the ANTIDOTE to corporate propaganda.

Please follow SGT Report on Twitter & help share the message.