by David Montaigne, Beforeitsnews: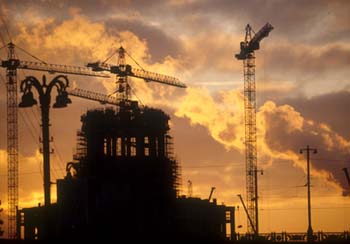 For those of us who grew up in America being told that the godless communist atheists in Russia were our enemies, the idea that America might give up on God and Christianity while Russia embraces religion might once have been difficult to accept. But by 2015, the everyday signs in America show a growing contempt for Christianity, under the first president whose very claims of being a Christian are questionable. The exact opposite trend is happening for Russia and its leaders – a return to Christian roots.
The article http://20committee.com/2014/12/27/putins-orthodox-jihad/ often referenced here suggests that underneath Vladimir Putin's KGB-trained exterior persona – in which he is the tough and pragmatic leader of a Russia determined to defy America and the West – the inner Putin is basically a born again Christian (within the bounds of Russian Orthodox Christianity.)
"What motivates this is a complex question. Putin is a complex character himself, with his worldview being profoundly shaped by his long service as a Soviet secret policeman; he exudes what Russians term Chekism – conspiracy-based thinking that sees plots abounding and is reflexively anti-Western, with heavy doses of machismo and KGB tough-talk. Hence persistent Western efforts to view Putin as any Western sort of democratic politician, albeit one with a strange affectation for judo and odd bare-chested photo-ops with scary wild animals, invariably miss the mark…. In his fire-breathing speech to the Duma in March [2014] when he announced Russia's annexation of Crimea, Putin included not just venerable KGB classics like warnings about the Western Fifth Column and "national traitors," but also paeans to explicit Russian ethnic nationalism buttressed by Orthodox mysticism, with citations of saints from millennia past. This was the culmination of years of increasingly unsubtle hints from Putin and his inner circle that what ideologically motivates this Kremlin is the KGB cult unified with Russian Orthodoxy. Behind the Chekist sword and shield lurks the Third Rome." [Remember that the Second Rome was the Byzantine Empire – Byzantium/Constantinople – now Istanbul – was once upon a time the dominant Christian Empire – and has always been the model for the Russian State, with its unique blending of Church and State. Unlike England and America, where the state is viewed only as a to
Help us spread the ANTIDOTE to corporate propaganda.

Please follow SGT Report on Twitter & help share the message.