by Michael Snyder, End Of The American Dream: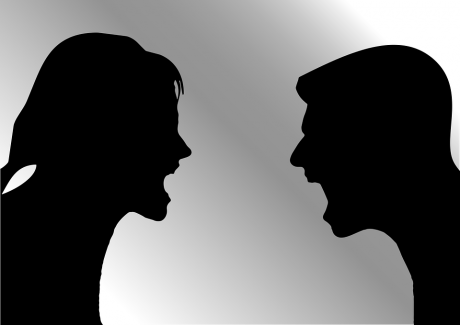 The 2016 election will be remembered as perhaps the most contentious election in modern American history, and things often got extremely angry and bitter on a personal level. If you spend much time on Facebook or Twitter you know exactly what I am talking about. The vitriol on social media has been off the charts, and there are some people that are actually unfriending anyone that supported the candidate that they were against. This election has also torn apart families, friends and even entire churches. Relationships that took decades to build in some cases are now permanently shattered because of fighting over Trump and Clinton.
Personally, I couldn't imagine choosing never to talk to a family member or a close friend ever again because of a political disagreement. Trump and Clinton are only temporary, but your family will always be your family. Sadly, we live in a nation where strife, discord, bitterness and resentment are all running rampant, and unforgiveness has become a national pastime.
As a nation, we are extremely divided. In fact, at this moment we are more divided than we have ever been in my entire lifetime. A house divided against itself will surely fall, and if we don't learn how to love one another I don't see any reason to be optimistic about the future of this country.
If you are a Republican, can you honestly say that you love Democrats?
If you are a Democrat, can you honestly say that you love Trump supporters?
If this nation is ever going to heal, we have got to learn how to forgive, and we have got to learn how to love others that see things differently than we do.
I know what many of you are thinking at this point. Many of you are wondering if I have gone soft, and many of you are wondering how we are supposed to forgive people that believe some of the most horrible things imaginable.
I didn't say that it would be easy.
And it is certainly not necessary to agree with someone or even acknowledge that their viewpoints are legitimate in order to love, forgive and value that person.
Let's take abortion as an example. Most Democrats and many Republicans believe that we should continue to murder babies on an industrial scale in our abortion mills all over the country. In fact, many of them want to make it even easier and want to shower organizations such as Planned Parenthood with even more government money.
This is evil on a level that is difficult to put into words, and what we are doing to those precious little children is on par with what the Nazis did to Jewish people and other minorities in their concentration camps during World War II. And if we do not stop slaughtering babies, the judgment of God is going to absolutely devastate this nation.
Read More @ EndOfTheAmericanDream.com
Help us spread the ANTIDOTE to corporate propaganda.

Please follow SGT Report on Twitter & help share the message.